New nontoxic paints let you color it 'green'
As reported in the Honolulu Advertiser nontoxic paint is becoming a big subject to families who want their air to be safe to breathe. Jennifer Forker of the Associated Press reports that nontoxic paint – low VOC paint – is booming.
Spring often brings the urge to clean, perhaps to liven up a room with a fresh coat of paint. Now that can be done with eco-friendly paints that don't give off noxious odors.The nontoxic arm of the household paint world is booming, and many companies have entered the market.

AFM's Safecoat brand is the granddaddy of the non-toxic paint business, having been in the market for 25 years. Boutique brands, including Mythic and YOLO Colorhouse, have cropped up in recent years, and industry giants tout their own nontoxic, latex brands.

Sherwin Williams has its Harmony line, while Home Depot sells Freshaire Choice. Benjamin Moore already sells its low-toxic Aura but is rolling out a new, zero-VOC interior paint called Natura that will be available in all of its nearly 3,000 colors.

"Everyone is trying to paint a green face on themselves," said David Johnston, 58, of Boulder, Colo., a building consultant who wrote "Green from the Ground Up: Sustainable, Healthy and Energy-Efficient Home Construction" (Taunton, 2008).

"That 'new house smell,' as much as we've come to love it, is really a flag that there's something in the air that we don't want our kids to breathe," said Johnston.
VOC refers to volatile organic compounds, those chemical additives that make regular paint work its magic: They help it roll on smoothly, dry fast and prevent mildew. Some of these chemicals are natural (but still toxic), such as formaldehyde, which is added to curtail chipping.
As reported in Consumer Reports:
VOCs are solvents that get released into the air as the paint dries. (Other products emit solvents, including adhesives, cleaning supplies, and even some home furnishings.) VOCs can cause acute symptoms, including headaches and dizziness. The long-term effects are less certain, but according to the U.S. Environmental Protection Agency, some VOCs are suspected carcinogens.

The federal government caps the VOC content in paint at 250 grams per liter (g/l) for flat finishes and 380 g/l for other finishes (low-luster, semigloss, etc.). However, some manufacturers have opted to comply with more stringent limits—50 g/l for all finishes—set by California's South Coast Air Quality Management District. These paints include such products as Benjamin Moore Aura, True Value Easy Care, and Glidden Evermore. In the past, low-VOC paints have performed poorly in our tests, but these products all got high marks in our latest tests of low-luster interior paints; see our Ratings (available to subscribers) for the full details.

(The Ozone Transport Commission, a multistate organization created under the Clean Air Act, also has a model rule that limits flat coatings to 100 g/l and non-flat coatings to 150 g/l. It has been adopted by the District of Columbia and Connecticut, Delaware, Maine, Maryland, Massachusetts, New Hampshire, New Jersey, Pennsylvania, Rhode Island, Vermont and Virginia. Any paint sold in these places must be OTC-compliant.)
in the Associated Press story it is explained that:
Not all paints have the same types and frequency of VOCs, which can cause smog and deplete the ozone. Some of the compounds have been linked to cancer, and the paint smell that lingers for days or weeks after painting is the "off gassing" of these chemicals.

The Environmental Protection Agency reports that exposure to paints high in VOCs can cause headaches, dizziness and vision problems, among other symptoms, depending on which chemicals are in the paint, how long the exposure is and a person's age (kids are more vulnerable). These paints are regulated, to some degree, and cannot include more than 250 grams per liter of VOCs.

Nontoxic latex paint is not regulated. The most eco-friendly paints have zero VOCs, but some paints are low-VOC, with 50 grams per liter.

So how does a consumer know if a paint brand really is nontoxic?

Industry insiders suggest a simple sniff test: If the paint smells noxious, it has VOCs, perhaps a lot of them. If it's odorless, or smells like fresh milk, then it's likely a nontoxic paint.

"If something smells pungent, or if it burns your nose or your eyes, you know that's probably not something you want to paint with," said Carl Minchew, director of color technology at Benjamin Moore in Montvale, N.J.

However, because some toxic chemicals are odorless, Johnston advises that consumers read labels and look for certification, such as from Greenguard or Green Seal, that a brand is eco-friendly.
Not all paints that advertise as eco-friendly actually are, warn industry insiders. Colorants added to the non-toxic base paint at the retail store can shoot up the levels of VOC, said Minchew, with darker colors, such as reds, carrying the highest levels.
Benjamin Moore uses a new, waterborne colorant system that adds no toxins to Natura, he said.
AFM is rolling out a new brand called Safecoat Naturals that will use zero-VOC colorants, said AFM vice president Jay Watts in San Diego.
The Consumer Reports article identifies some paint brands that claim zero VOC:
A handful of paints whose manufacturers claim they contain zero VOCs are now on the market. One is Mythic, which sells for $35 to $45 per gallon at independent dealers nationwide. If you're a reader of shelter magazines, you've probably seen the print ads for Mythic, including the one shown here. Another zero-VOC paint is Freshaire Choice, a Home Depot exclusive that sells for $35 to $38 a gallon. Freshaire has adopted a more wholesome marketing approach: "It's good for your family, and better for our world."

The base of other paints might also be free of VOCs, but when any pigment is added at the point of sale, the VOC level climbs as high as 150 g/l, according to ICI Paints, which manufacturers Freshaire Choice. But the makers of Mythic and Freshaire Choice both say that the color pigments used in their finishes contain no VOCs.

Mythic and Freshaire Choice use a VOC-free color additive that is supposed to eliminate not only harmful solvents but also the telltale odor of a freshly painted room, according to their manufacturers. Carl E. Smith, CEO of the Greenguard Environmental Institute, argues that measuring emissions is as important as identifying the VOC level in a paint. "You can have a low count on VOC, but still have high emissions," says Smith. That's why Greenguard, which describes itself as an "industry-independent, third-party testing" organization, makes emissions central to its certification process. Currently, Freshaire Choice earns the b, as does Benjamin Moore Aura, whose low-luster and flat paints scored an excellent and a very good overall score, respectively; Mythic has not yet been tested by Greenguard.
The Associated Press report includes an interview with Alex Rossi and Laurie Tamm. Rossi, 34, is a Denver-area house painter, who uses only nontoxic paints, and says they are as simple to use and durable as regular latex, or oil, paints. They dry faster than regular latex paints because the water in zero-VOC paints evaporates faster than the other paints' petroleum products.
Years ago, the zero-VOC paints didn't work as well as regular latex paints, Rossi said. They didn't cover a surface as easily or thoroughly, he said.
Today, Rossi has found that's not the case.
"What the green paint companies have done is they've found ways to make their paint more 'scrubbable' and more user-friendly to compete with the old, traditional coatings," he said. "With two coats of the two products (latex and zero-VOC latex paint) side by side, I see no difference."
Some of Rossi's customers, such as Laurie Tamm, 52, of Boulder, are chemically sensitive. Tamm said that immediate exposure to toxic chemicals such as VOCs in paint (or other household products, such as carpets and cabinetry) can give her headaches, anxiety, depression and even paranoia. She thinks of herself and other chemically sensitive people as the proverbial canaries in the coal mine.
"I've been going through this for 20 years," she said, adding that she cannot enter newly built buildings because of fumes. "If anyone is going to start the trend (of using nontoxic paint), it has to start with people like me."
Nontoxic latex paints are similar in price to high-end latex ones. For example, Benjamin Moore's Natura line will retail for about $50 a gallon.
Minchew thinks consumers will appreciate the nontoxics' faster drying time.
"You can paint in the room in the morning and eat in there in the evening," said Minchew. "That's something you couldn't do with a traditional, latex paint."
Low or no VOC paints have arrived.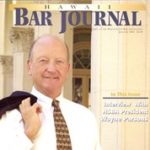 A resident of Honolulu, Hawaii, Wayne Parson is an Injury Attorney that has dedicate his life to improving the delivery of justice to the people of his community and throughout the United States. He is driven to make sure that the wrongful, careless or negligent behavior that caused his clients' injury or loss does not happen to others.