God bless the Environmental Working Group (EWG). EWG Worldwide Headquarters announces that the pet food testing that voters contributed to resulted in a significant report: share the report.
EWG found fluoride above healthy levels in 8 national brands of dog food marketed for both puppies and adults. The amount of fluoride in the dog food was up to 2.5 times higher than what the EPA has deemed a safe amount in drinking water.
Why is excessive fluoride a problem?
Combined fluoride exposure from both food and water can easily range into unsafe territory. Routine exposure, like eating the same food every day, can predispose dogs to a variety of health problems: weakened bones, hormonal and behavior problems, and even bone cancer.

Where is the fluoride coming from?
Some of this extra fluoride comes from the fluoridated water used to manufacture dog food. Most, however, is from the "bone meal" and various meat byproducts that are added to dog food – anything from "chicken byproduct meal" to "beef and bone meal." These are basically ground bones, cooked with steam, dried, and mashed to make a cheap dog food filler. Since bones store fluoride, any product that includes bone meal is likely to be high in fluoride, too.
Click here to read the full report.
For your Fido look for and demand pet foods that do not include bone meal.
Thank you again for your very generous support of this one-of-a-kind testing. Through your suggestions of which brands to test and your financial support, you made it happen. EWG truly couldn't have done it without you, and us dogs are the better for it.
Wags,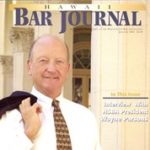 A resident of Honolulu, Hawaii, Wayne Parson is an Injury Attorney that has dedicate his life to improving the delivery of justice to the people of his community and throughout the United States. He is driven to make sure that the wrongful, careless or negligent behavior that caused his clients' injury or loss does not happen to others.