According to an article published November 3, 2008 in Science Daily the thickness of sea ice in large areas of the Arctic was reduced by nearly 19 percent (half a meter). In the summer of 2007 the extent of ice coverage dropped to its lowest levels since records began being kept.
These dramatic changes followed a slow downward trend during the previous five years. The fact that the sea ice is thinning and receding is causing great alarm to scientists.
In 2007 the Arctic experienced unusually warm weather but in the past summer it was relatively cool.
Dr. Katharine Giles led the study from the Center for Polar Observation and Modelling associated with the University College of London. She is part of the National Center for Earth Observation. She poses the question as to why they would see the dramatic change in the past year which does not appear to be driven by warm weather.
Satellites were used to measure sea ice thickness in the Arctic from 2002 to 2008. On the average sea ice in the Arctic in the winter is around 2.5 meters thick.
The research has been published in geophysical research letters. It shows that last winter the average thickness of sea ice over the whole Arctic fell by 10 percent (.26 meters) compared with the average thickness of the previous five winters. It should be noted that the Western Arctic lost nearly 20 percent of thickness (.49 meters). The Northwest Passage which goes through this area of the Arctic was ice free and opened to shipping for the first time in 30 years during the summer of 2007. The overall loss of older and thicker ice led researchers to conclude that sea ice had probably thinned but this is the first time they have been able to say definitively that ice thinning was occurring and widespread both in areas of old ice and of newer ice.
The research will continue with added interest from the scientists. The envisat satellite that collected the data does not cover the whole North Pole because of the satellite's orbit. A new satellite, cryoSat-2 will be launched to provide 100 percent coverage. CryoSat‑2 is the first radar satellite designed to measure ice thickness and will perform with higher resolution than envisat was able to do. Launch of cryoSat‑2 is planned at the end of 2009.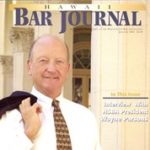 A resident of Honolulu, Hawaii, Wayne Parson is an Injury Attorney that has dedicate his life to improving the delivery of justice to the people of his community and throughout the United States. He is driven to make sure that the wrongful, careless or negligent behavior that caused his clients' injury or loss does not happen to others.