The first question is what are the factors that raise the risk of cerebral palsy (CP)?
1. Labor and delivery problems.
2. Premature baby.
2. Low birth weight – less that 5 lbs 7.5 oz.
3. Do not cry for 5 minutes after delivery.
4. Brain hemorrhage.
5. On a ventilator for more than 4 weeks.
6 Apgar scote of 0 to 3.
7. Breech birth.
8. Problems during pregnancy such as vaginal bleeding after the 6th month.
If you know a child who may be suufering from cerebral palsy check to see if any of these situations arose during delivery.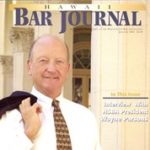 A resident of Honolulu, Hawaii, Wayne Parson is an Injury Attorney that has dedicate his life to improving the delivery of justice to the people of his community and throughout the United States. He is driven to make sure that the wrongful, careless or negligent behavior that caused his clients' injury or loss does not happen to others.