Tired of false advertising, abusive insurance companies, frustrating dealings with health care, unsafe consumer products, toxins in your home and all other matters that affect your health and your pocket book? I know that I am and so I made a list of the organizations _ all not for profit _ that are doing the best job for all of us and who tell the truth about things:
Get your news from these folks and you won't have the feeling of being lied to by some elected official or corporate CEO.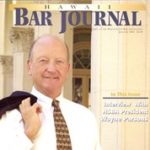 A resident of Honolulu, Hawaii, Wayne Parson is an Injury Attorney that has dedicate his life to improving the delivery of justice to the people of his community and throughout the United States. He is driven to make sure that the wrongful, careless or negligent behavior that caused his clients' injury or loss does not happen to others.