A New Hearst Investigation Reports 200,000 Preventable, Fatal Medical Errors and Infections in Hospitals Each Year.
12 Tips to Prevent Them.
No doubt you've heard about the frightening number of deadly medical errors that occur in hospitals nationwide. A new Hearst Investigation reports 200,000 fatal but preventable medical errors and infections each year.
The key to preventing medical errors if you're a patient in the hospital is by being proactive and involved. We aren't trained to be proactive when it comes to healthcare. Healthcare is rapidly changing and everyone needs to be involved in their own care.
What you may not know is that you do in fact have control over what happens to you in the hospital. Asserting yourself by asking questions and overseeing your own medical care is now essential. The life you save could be your own.
Nearly a quarter of a million deaths in hospitals nationwide were found to be preventable (The Fifth Annual HealthGrades Patient Safety in American Hospitals Study, 2008).
The good news here is the word preventable. Here are Twelve Tips to prevent being injured:
1. Enlist a family member or good friend to act as your advocate. Ask this person to show up on a regular basis and get involved to oversee and monitor your care. He or she will act as your eyes and ears while you are in the hospital. More than 150 doctors and nurses I interviewed said this: "Hospital care is in crisis. You must have someone with you at all times in the hospital. Loved ones are patients' best advocates."
2. Get a notebook. Record your daily progress, medication names and dosages, procedures, treatments, and list medical professionals names and contact info. Take notes on conversations with doctors and nurses. You can't remember everything that is discussed. You are recovering!
3. Create a patient checklist. When you encounter any new medical professional such as when you are transferred to another part of the hospital for tests, procedures or surgeries, carry your patient checklist with you. It should list your full name, birth date, your primary physician's name, your diagnosis, list of medications and dosages and your allergies to medications. Show your patient checklist to new medical professionals and ask them to check the information with their records before they do anything.
4. Prevent medication mistakes, don't let them happen. Medication errors are among the most common medical errors, harming at least 1.5 million people every year (Academy of Sciences and Institute of Medicine). Write down your medications and dosages. List what the medication looks like, the shape and color of any pills, the names on the labels of bottles or IV bags. Create a detailed description as labels and bottles can look alike. Make sure that you recognize the medication when it is administered. If you don't, ask questions. Be assertive. Also make sure your allergies to medications are in your chart. Repeat this information to your primary nurses and physicians.
5. Meeting with your doctors. You want a face-to-face interaction with your doctors not only establish a relationship but to get a list of medications, treatments and procedures directly from this medical professional. This way, you can accurately go through a checklist to prevent medical errors. Ask your loved one to join you during doctors' rounds so he or she can also make a list and help you go through your checklist. It's handy to have someone there to ask questions you may have forgotten. Prepare questions ahead of time about the your diagnosis, treatment and prognosis.
Don't forget to humanize yourself to the physicians. Think about how many patients these medical professionals see in a year. You want each and every one to see you as a human being, not as the "shoulder surgery" in room 209. Create a personal connection.
6. Establish a relationship with your primary nurse. No other nurse will do. Hospital staff dress alike so make sure you know the registered nurse who is responsible for your daily care. Get personal. Show appreciation to your primary nurse. Most primary nurses are saints so a little good will from you goes a long way. The more good will you express to this professional, the more attention you will receive. And more attention translates to the probability of fewer errors. Your advocate can ask if he or she can help with your care. This also reinforces involvement on the part of family and friends. Doctors and nurses I interviewed all said that if a patient has involved family members, they will get more attention.
Have a loved one bring in a few thank you cards for you. Address them to your primary nurses with a note from you about how much you appreciate their good care of you.
7. Ask questions. Many people are afraid to question their nurses and doctors. Don't be. If a medication looks new or different, ask for its name and what it is for. If something seems amiss, or you are surprised by some piece of information such as orders for discharge when you thought you were going to be in the hospital for another two days, ask questions. As long as you are polite and respectful, your request should be met with acceptance. If you don't understand something, ask questions. This is your health and well being we are talking about. Be assertive.
8. To prevent hospital-acquired infectious diseases, among the most virulent are MRSA and pneumonia, ask every person who comes in contact with you, including the physicians and nurses, to wash their hands or put on a fresh pair of disposable gloves before touching you. Create a sign that is placed above your bed that says, "Please wash your hands before touching me." Place antibacterial gel next to your hospital bed and ask everyone to use it. If you can arrange for a private room, do. It cuts down on the number of people who travel in and out of your hospital room and decreases the spread of disease.
9. To prevent surgery on the wrong body part. Before you enter the operating room, you or your advocate should ask to see the surgeon to go over your name, birth date, type of surgery, and the correct site on your body to be operated on. If the surgeon is not available, ask to see the anesthesiologist and nurses involved in your case and repeat this same checklist with each one.
10. Holidays, weekends and nights. Medical errors increase at these times. Nurse-to-patient ratios increase and doctors can be away. Ask your advocate to be with you as much as possible or hire a sitter, companion or private duty nurse to fill in.
12. Form a Family Advocate Team. If your loved one who acts as your advocate is too busy to be with you 24/7, ask that another two to three family members or good friends share shifts to be at your bedside. Keep the notebook in your room and ask that everyone share the task of taking notes and acting as watchdogs.
13. To prevent bed sores. If you've had surgery or if you're recovering from an illness, you may be in bed for a period of time. If you are not turned frequently enough you could develop bed sores. Ask your primary nurses or nurse's aid to turn your body often enough to prevent bed sores. Some 503,300 patients admitted to U.S. hospitals in 2006 suffered from a bedsore that developed either before or during their stay, reported by the federal Agency for Healthcare Research and Quality.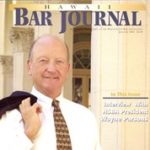 A resident of Honolulu, Hawaii, Wayne Parson is an Injury Attorney that has dedicate his life to improving the delivery of justice to the people of his community and throughout the United States. He is driven to make sure that the wrongful, careless or negligent behavior that caused his clients' injury or loss does not happen to others.