Do you love your insurance company? I'm not talking about the friendly Agent who sold you the policy and sends you a pocket calendar on your birthday each year. I love my agent. He is a great guy. But the insurance company? They are all bad. The take our premiums and deny our claims. And insurance industry (Big Insurance) CEO's and CFO's live in mansions and have private jets. That bothers me, particularly when they lobby Congress to take away citizen's rights to trial by jury.
I notice that it is the Republican Party that is in bed with Big Insurance. That is a fact that is not in dispute on the mainland and in Congress. Big Insurance money flows to the Republican Party. In Hawaii it is a little different. We don't really have a Republican Party in Hawaii. Only a handful of legislators are Republican. We do have a Republican Governor and Lt. Governor. They are big supporters of whatever the insurance industry wants and they get big support from the Big Insurance lobbyists and their bankrolls. But the democratic legislators in Hawaii are not really democrats. They joined the democratic party because that was the only way to get elected. Over a 30 year period more and more stealth Republicans got elected as Democrats in Hawaii politics. So, for instance, in the last legislative session, the most powerful Democratic legislator, Calvin Say, joined with Governor Lingle, the insurance industry and doctors to take away people's rights to when they are injured by negligent doctors or hospitals and suffer an avoidable injury. Hawaii is different. Its a one party state and has been corrupted by elected officials who have no code of beliefs other than to get re-elected.
The truth about tort reform and the Big Insurance spin phrase Lawsuit Abuse" is well documented and Calvin Say and Governor Lingle and BIG Insurance know the truth.
Mistakes Made in Medical Care are the Top Cause of Accidental Death in America.
The Public Deserves The Truth About Lawsuit Abuse and Medical Malpractice
The History Of Tort Reform – A Story of Corporate Greed And A Conspiracy Against Justice For The People
Sen. Corker backs tort reform at town hall meeting.
The Tennessean (8/26) reports, "U.S. Sen. Bob Corker [R-TN] told a packed Cannon Senior Center community room Tuesday that health care legislation that passed a House committee is 'going in the circular file.' 'The HELP (Health, Labor, Education & Pension) Committee Senate bill is going in the trash can,' he added." Speaking on healthcare reform, "Corker agreed that tort reform and tax code changes are needed. 'I think you should put a cap on the tax benefit some companies receive for providing health insurance,' he said."
Columnist calls for tort reform.
In a column in the Pittsburgh Post-Gazette (8/26), Reg Henry writes, "A major reason why other countries manage to have a universal health-care system for much cheaper than our best-health-care-in-the-world-only-for-those-who-can-afford-it system is that their doctors do not have to pay huge insurance premiums because the lawyers are sitting up trees like so many vultures ready to feed on their mistakes." Yet "like the dog that didn't bark in the night, tort reform — the one thing that could cut medical costs substantially — is barely mentioned in the health-care debate. Unfortunately, the reason for this is obvious. While lawyers contribute to both parties, Democrats just love trial lawyers and they return the infatuation." It is also obvious "that people who are really done a wrong as a result of medical malpractice…should be justly compensated. However, justly compensated shouldn't mean being enriched by a judicial lottery system that increases medical costs every time the lawyers spin the wheel."
Hancock: Tort reform not the answer.
In a column in the Baltimore Sun (8/26), Jay Hancock writes, "Tort reform is not the solution to the health care crisis. The absence of tort reform is not a reason to reject what's going on in Washington." A more drastic malpractice makeover "would deliver substantial [damages] – but only once. New Zealand has a no-fault medical injury system in which lawsuits are essentially banned and experts decide how much to award victims. But even such a system, which nobody is talking about in the United States, would cut health care costs by maybe 7 percent at the most," according to Gerard Anderson, a professor at the Johns Hopkins Bloomberg School of Public Health. "That includes costs from defensive medicine."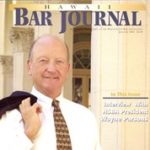 A resident of Honolulu, Hawaii, Wayne Parson is an Injury Attorney that has dedicate his life to improving the delivery of justice to the people of his community and throughout the United States. He is driven to make sure that the wrongful, careless or negligent behavior that caused his clients' injury or loss does not happen to others.