Wrong.
Multiple surveys have shown that lawsuits are not a concern for small business owners. A survey from the National Association of Manufacturers suggests that "lawsuit abuse" ranks at the bottom of concerns for manufacturers. National Manufacturing Week 2006 Annual Survey Results," National Association of Manufacturers. Interestingly NAM took this page and survey down from their website at http://www.nam.org/s_nam/doc1.asp?CID=6&DID=236617 when I just looked for it. We live in a political world where truth doesn't often prevail.
A 2008 survey from National Federation of Independent Business had similar results, with "costs and frequency of lawsuits / threatened suits" ranking 65th on a list of small business owners' worries. "Small Business Problems and Priorities," National Federation of Independent Business. The top problems are:
Cost of Health Insurance

Cost of Natural Gas, Propane, Gasoline, Diesel, Fuel Oil

Federal Taxes on Business Income

Taxes on Personal Property

Tax Complexity

Unreasonable Government Regulations

State Taxes on Business Income

Cost of Supplies/Inventories,"

Electricity Costs (Rates)

Workers' Compensation Costs

Health insurance costs are a critical problem, the most severe assessment, for 56 percent of survey respondents, a slight reduction from the record 66 percent of owners who thought the problem critical in 2004. Energy costs are critical for 42 percent of owners. Taxes and tax-related issues are critical for one-quarter of them.
Isn't it curious that the issue of workers compensation is an insurance issue. When you scratch the surface off of tort reform you soon find insurance company high priced executives lurking in the shadows cooking the books. Look also at health care costs and all that shows is an insurance company gouging the public and as you see here, gouging small businesses. Hey, I know. I run a small business.
In reality, only big corporations and their front groups want to destroy the legal system so they can't be held accountable for negligence and misconduct. Drug, oil, and insurance companies have tried to hide behind small business owners to accomplish this; however, these surveys reveal their true intentions.
I site many more examples of the facts that show lawsuits are not a problem for small business in my article on Tort Reform History: The History Of Tort Reform – A Story of Corporate Greed And A Conspiracy Against Justice For The People.
You should also follow the series of articles on tort reform throughout the Injury Board network this month. In particular, a lot of people think that Steve Lombardi of Des Moines, Iowa is the leading myth buster for consumers and journalists on the subject of tort reform. His most recent series that uses Texas tort reform as a poster child of why no state needs tort reform is a must read: Texas Tort Reform Math: Your life + my mistake = your problem. Another recent Lombardi gem is:
MIDWEST Tort Reform News Roundup: Without p.i. law and lawyers you'd be screwed.
I know you'll enjoy the read and the facts are true and they will set you free.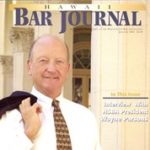 A resident of Honolulu, Hawaii, Wayne Parson is an Injury Attorney that has dedicate his life to improving the delivery of justice to the people of his community and throughout the United States. He is driven to make sure that the wrongful, careless or negligent behavior that caused his clients' injury or loss does not happen to others.