The March 2008 Journal of Empirical Legal Studies finds that "the supply of OB/GYNs in a state has no relationship to either doctor's malpractice premiums or a state's liability laws". Y. Tony Yang, David M. Studdert, S.V. Subramanian, Michelle M. Mello, "A Longitudinal Analysis of the Impact of Liability Pressure on the Supply of Obstetrician-Gynecologists, Journal of Empirical Legal Studies," Vol. 5, Issue 1, 21-53 (March 2008).
The study obliterates the misrepresentations of doctor's groups and the insurance industry that attoreys and lawsuits are the reason for the supply of OB-GYNS:
"[M]alpractice insurance premium levels and the presence of liability-limiting tort reforms in a state do not significantly affect the supply of OB/GYNs at the state level. These results are at odds with assertions of an exodus of OB/GYNs from states with high and rapidly rising insurance premiums. They also undercut suggestions that caps on noneconomic damages and other tort reforms help states attract and retain high-risk specialists by providing relatively good insulation from malpractice judgments."

"Our results suggest that most OB/GYNs do not respond to liability risk by relocating out of state or discontinuing their practice, and that tort reforms such as caps on noneconomic damages do not help states attract and retain high-risk specialties."

"Overall, the results provide no evidence that liability pressure, as measure by malpractice premiums, is associated with the supply of OB/GYNs per capita in a state."
The insurance executives and those in the medical community that want doctors to be excused for the injuries that their medical errors cause to the patient, use slogans and wild misrepresentations to confuse the voters. Shamefully our elected representatives often are either duped or part of the misrepresentations. Most doctors are not a part of this sham. they practice medicine and suffer when insurance companies only reimburse them for 30% oif their billings. Doctors and attorneys should band together to take on this HMO and Insurance reimbursement crisis rather than fight over malpractice lawsuits that have no role in the problem.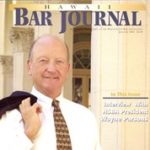 A resident of Honolulu, Hawaii, Wayne Parson is an Injury Attorney that has dedicate his life to improving the delivery of justice to the people of his community and throughout the United States. He is driven to make sure that the wrongful, careless or negligent behavior that caused his clients' injury or loss does not happen to others.