In my first article on the new Swine Flu scare I didn't realize that this connection with pigs, Swine Flu, MRSA and C.Diff has been raging among corporate interests, their cadre of hired-gun veterinarians and those concerned about public health (as opposed to greed and profits). My article Health Alert For Hawaii: Is The New Swine Flu A Threat To The Islands? was just the beginning. Now I learn that an international cover-up is in progress over this issue and that veterinarians have been bribed to give false health certificates for pigs. I also have learned that an American pig farmer was infected with Swine Fever when his pig herd was culled in 2000 – he is still suffering – and it turned out that his pigs were not sick. Bizarre? You bet. John Grisham kind of stuff. Too crazy to believe. But now the world shudders in the shadow of a pandemic. Wash your hands and read on.
So what is Swine Fever, and is it different from Swine Flu? What are Zoonotic diseases and what is MRSA and C.Diff?
Swine Flu: "Swine Influenza (swine flu) is a respiratory disease of pigs caused by type A influenza viruses that causes regular outbreaks in pigs. People do not normally get swine flu, but human infections can and do happen. Swine flu viruses have been reported to spread from person-to-person, but in the past, this transmission was limited and not sustained beyond three people."
Swine Fever: Classical swine fever (CSF) or hog cholera (also sometimes called pig plague based on the German word Schweinepest) is a highly contagious disease of pigs and wild boar. Swine fever causes fever, skin lesions, conclusions and usually (particularly in young animals) death within 15 days. The symptoms are indistinguishable from those of African swine fever.
MRSA: Methicillin-resistant Staphylococcus aureus (MRSA) is caused by Staphylococcus aureus bacteria — often called "staph." It's a strain of staph that's resistant to the broad-spectrum antibiotics commonly used to treat it. MRSA can be fatal. Most MRSA infections occur in hospitals or other health care settings, such as nursing homes and dialysis centers. It's known as health care-associated MRSA, or HA-MRSA. Older adults and people with weakened immune systems are at most risk of HA-MRSA. More recently, another type of MRSA has occurred among otherwise healthy people in the wider community. This form, community-associated MRSA, or CA-MRSA, is responsible for serious skin and soft tissue infections and for a serious form of pneumonia.
C.Diff: Clostridium difficile, often called C. difficile or "C. diff," is a bacterium that can cause symptoms ranging from diarrhea to life-threatening inflammation of the colon. Illness from C. difficile most commonly affects older adults in hospitals or in long term care facilities and typically occurs after use of antibiotic medications. In recent years, C. difficile infections have become more frequent, more severe and more difficult to treat. Each year, tens of thousands of people in the United States get sick from C. difficile, including some otherwise healthy people who aren't hospitalized or taking antibiotics.
So what's the connection to food safety and our health with C. Diff? According to an MSNBC Report:
A potentially deadly intestinal germ increasingly found in hospitals is also showing up in a more unsavory setting: grocery store meats.

More than 40 percent of packaged meats sampled from three Arizona chain stores tested positive for Clostridium difficile, a gut bug known as C. diff., according to newly complete analysis of 2006 data collected by a University of Arizona scientist.

Nearly 30 percent of the contaminated samples of ground beef, pork and turkey and ready-to-eat meats like summer sausage were identical or closely related to a super-toxic strain of C. diff blamed for growing rates of illness and death in the U.S. — raising the possibility that the bacterial infections may be transmitted through food.
Oh, yes and then there is the term "Zoonotic Disease".
Zoonotic diseases are those diseases caused by infectious agents that can be transmitted between (or are shared by) animals and humans.
You'll find a lot about Zoonotic disease at veterinary websites.
And finally "Circovirus": Circoviruses are very small non-enveloped icosahedral viruses with a single stranded circular DNA genome. They have been described in pigs (porcine circovirus, PCV), chickens (chicken anemia virua, ChAV), psittacines (psittacine beak and feather disease virus, PBFD) and pigeons. The virus targets the lymphoid tissue and causes immunosuppression in the host.Circoviruses are the smallest pathogenic DNA viruses that have been identified and characterized in animals.
Ever hear of The GARDINER HYPOTHESIS?
Mutated Circovirus in pigs, the consequences of being treated with heavy use of antibiotics, is followed by MRSA in pigs and then MRSA and C.Diff epidemics take off in humans. A circovirus mutation in Britain in 1999 was covered up. The resulting epidemics spread first around the UK, then to Canada and from there, most recently, to the United States.
Mr. Gardiner is a crusader for truth in this complex health issue:
The people most likely to be handling animals other than their owners are likely to be the vets treating them, often for routine procedures.

The people most likely to be giving the pets and their owners MRSA are veterinarians.

Several series of tests have been taken at veterinary conferences. The results?

Vets, especially livestock vets, carry MRSA in disproportionate numbers. The vets, themselves creditably, although not in Britain,have provided the evidence.

Which is why the Dutch and other Continental European countries target veterinarians for special testing and decontamination at the hospital door. They want to stop them spreading it to other patients under their "Search and Destroy" regime, lately adopted by one private hospital in Dublin.

Alas, that bright bit of spin that pets are the problem has hit the floor at great speed. And worse for the vets, the full consequences are yet to be played out.
There is lot going on here. A knowledgeable source who has been in the middle of this for many years writes:
So, what is the truth? We should find out in the next few days. American officials are reported to be in Mexico and in the pig farms. Vets true, but they can hardly hide up sick pigs in large numbers in such a serious situation, so we should, get reliable reports on the health status of Mexican pigs. The big question is just what do we do if the pigs are sick with Swine Fever. Neither hospitals or pig farms worldwide can face another onslaught of zoonotic disease and the inevitable mutations.
Let's hope the news is hopeful, but more importantly that it is truthful and factual.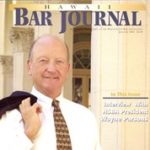 A resident of Honolulu, Hawaii, Wayne Parson is an Injury Attorney that has dedicate his life to improving the delivery of justice to the people of his community and throughout the United States. He is driven to make sure that the wrongful, careless or negligent behavior that caused his clients' injury or loss does not happen to others.