I just watched a disgusting story on CNN about a $900 wheelchair. The wheelchair can be bought on new E-Bay for $300 with free shipping. Or the manufacturer will sell it to you for $600. But if you get it through the current private health insurance system it will cost close to $1,000. Why is that?
Well the truth be told, the current health care insurance system is so inefficient and corrupt that it allows these types of abuses. No it isn't the doctor's fault. He or she worked hard to get through medical school and just prescribes wheel chairs for people who need them. And it isn't lawyers who are causing the problem. They are only involved in holding bad doctors accountable for the injuries they cause and that involves only a small percentage of the medical profession. We have have less than 50 lawsuits a year against doctors in Hawaii each year. The problem is that medical supply outfits have found ways to get into the system and gouge the public to the tune of $600 in fraudulent profits for a $300 wheelchair.
I support H.R. 676: Expanded and Improved Medicare for All Act because the present system benefits only the insurance industry and medical supply scammers like the one portrayed on CNN. The TV news is full of stories on health care reform but you can tell that the networks and major media are fearful of a backlash from the insurance industry and the millions of dollars of advertising revenues that are being poured into the slick ads that mislead the public about H.R. 676. As reported by FAIR:
Many Americans and healthcare workers see single-payer national health insurance as the most sensible tool for fixing America's broken healthcare system, yet single-payer is being kept off the table by the corporate media.

Thousands of people have signed onto FAIR's call for the TV networks to cover single-payer–including filmmaker Michael Moore, Obama's longtime physician Dr. David Scheiner, former MSNBC host Phil Donahue, actor Mike Farrell, Donna Smith of the California Nurses Association, and Doctors Quentin Young, Stephanie Woolhandler and David Himmelstein of Physicians for a National Health Program.

Join FAIR, Healthcare Now!, Physicians for a National Health Program and the Raging Grannies on July 28 to deliver this message at ABC News' NYC studio.

ABC's recent primetime forum on healthcare reform, "Prescription for America," did not include a single question from a single-payer advocate, after Obama's own longtime doctor was censored by ABC. Join us in presenting ABC with a prescription for a real debate on healthcare reform–one that includes single-payer.
The Daily Kos has a lot of healthy discussion of the single payer issue with physician input.
Please help us get to 10,000 signatures by adding your name at http://salsa.democracyinaction.org/o/592/t/9039/petition.jsp?petition_KEY=1993 and forwarding this petition widely. FAIR asks for your support to stop major media censoring of this story:
Not only does the public overwhelmingly support H.R. 676 but 59 percent of physicians, support the public plan according to a report in the Annals of Internal Medicine (4/1/08).

Yet a recent study by FAIR found that of hundreds of stories about health care in major outlets earlier this year, only five stories included the views of advocates of single-payer–none of which appeared on the television networks.

The insurance lobbies and many politicians may not want to talk about single-payer. But that makes it all the more important that the media do.

Please cover single-payer healthcare proposals, and stop silencing their advocates.
What do you think about a $900 wheelchair? Isn't that some form of theft!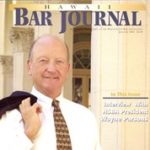 A resident of Honolulu, Hawaii, Wayne Parson is an Injury Attorney that has dedicate his life to improving the delivery of justice to the people of his community and throughout the United States. He is driven to make sure that the wrongful, careless or negligent behavior that caused his clients' injury or loss does not happen to others.