Recently, Senator Claire McCaskill (D-MO), one of the strongest voices for consumer rights in the Senate, went head to head with the President of the American Medical Association (AMA) Nancy Nielsen over their treatment of trial attorneys. During a Senate Commerce Committee hearing on deceptive health insurance industry practices, the AMA's use of class action lawsuits was discussed.
Washington, DC– The Senate Committee on Commerce, Science, and Transportation announces a full committee hearing on Deceptive Health Insurance Industry Practices – Are Consumers Getting What They Paid For? The Committee will be holding two hearings examining how the health insurance industry reimburses consumers for health care services. These hearings will focus on the way the industry calculates "usual and customary" reimbursement rates for consumers who choose to receive care from out-of-network doctors and other health care providers. A recent investigation conducted by the Attorney General of New York concluded that for a number of years, the insurance industry has systematically under-estimated the out-of-network reimbursement rates it pays its policy holders, costing consumers billions of dollars in excessive out-of-pocket costs. The Committee will take testimony about this investigation and about its implications for consumers nationwide.
During the Senate hearing it was revealed that the AMA is using America's trial attorneys to sue several insurance companies for their use of a database that allegedly defrauded doctors of payments, while overcharging patients. Senator McCaskill pointed out the double standard of doctors complaining when a member of the public hires an American trial attorney to sue a doctor to recover the losses from medical errors, but then the same medical profession uses the same system to get full payment from an insurance company. Nothing wrong with either type of case but the double standard is important to point out:
"I do think it's important to note that even the American Medical Association, when they need a justice to be addressed, turn to America's trial lawyers to try to get into court and fix a problem.
And that's why America's trial lawyers are so important to our system of justice in this country.
Strong statements of support for the civil justice system from people like Senator McCaskill help set the record straight on Capitol Hill and in the minds of juries.
This is just another example of the importance of knowledgeable and courageous candidates who are helping to protect the people and stand up to the elite and powerful medical establishment and the 7th Amendment right of all Americans. The organization that represents all Americans is the American Association of Justice (AAJ). I am a proud member of AAJ and I know that the support of AAJ for candidates like Senator McCaskill is the key factor in preventing powerful forces like the AMA, Pharmaceutical mega corporations and the Insurance Industry from eliminating the right of the American people from seek redress for grievances in American court houses. Everyone should go to the People Over Profits website and learn the truth about key issues in Congress and health and safety tips that will prevent injuries. You can take action and stand up to the abuses that face Americans. You are not powerless and your voice can make a difference.
What do you think about this double standard by America's doctors. It won't be the first time they have asked to be excused from following the rules of responsibility and accountability that other Americans must obey. They want people injured by a doctor's negligence to only be partially paid back by the doctor for their losses. They call that "med mal reform". I call it med mal deform. The double standard is always perverse. I remember attending a conference of doctors in Honolulu and hearing a doctor from New York give a speech about how doctor's should sue the insurance companies for failure not to pay the full amount of a doctor's charges. He cited lawsuits by doctors seeking justice by getting the full value of their services. But when it comes to doctors paying for the harm that their negligence causes to their patients the AMA takes the stance that partial payment is okay. They don't see how frivolous their double standard locks to the public.
Let me know if you agree or disagree. Your voice counts!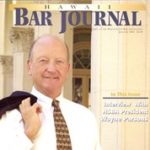 A resident of Honolulu, Hawaii, Wayne Parson is an Injury Attorney that has dedicate his life to improving the delivery of justice to the people of his community and throughout the United States. He is driven to make sure that the wrongful, careless or negligent behavior that caused his clients' injury or loss does not happen to others.