In the past, mothers at risk for premature birth were sometimes administered antibiotics. It turns out that certain antibiotics may increase the risks of cerebral palsy as well as other potential harm according to a Reuters report on British research.
The antibiotics should only be administered if the woman has an actual infection or if her water has broken according to Sara Kenyon of the University of LeicesterThe study, published in the journal Lancet followed 9,000 children and found that those whose mothers were given the antibiotic erythromycin had an 18% greater risk of problems with function including problem solving compared to children whose mothers did not receive the drug.
Another antibiotic, co-amoxiclav, did not show a similar reaction in the children.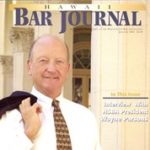 A resident of Honolulu, Hawaii, Wayne Parson is an Injury Attorney that has dedicate his life to improving the delivery of justice to the people of his community and throughout the United States. He is driven to make sure that the wrongful, careless or negligent behavior that caused his clients' injury or loss does not happen to others.