Everyone knows that medical malpractice limitations supported by the insurance industry and doctors won't affect health insurance premiums at all. The California legislature passed a cap on damages when a doctor or hospital negligently injures a patient over 20 years ago (MICRA) and today the insurance company MIEC charges more for malpractice insurance to California doctors than it charges to Hawaii doctors. Hawaii has no caps on malpractice damages for avoidable medical errors. Texas also caved in to the lobbying pressure of doctors and insurance companies and they are now seeing that this bailout of insurance companies has no benefit to the health care system and only leaves housewives and children who are injured by avoidable medical errors to suffer without compensation while insurance executives and doctors sip champagne and stay in $1,500 hotel rooms with their undeserved spoils.
Obama says that he will not support any caps on damages for those are injured by negligent doctors. This is a huge victory for women and children who are most often punished by caps on damages and, I might say, it is a victory for both truth and common sense.
Good reading on the failure of tort reform in Texas to produce any of the results promised by doctors and insurance companies – and in fact to make things worse – is found in an article written by Mike Ferrara from Cherry Hill, NJ:
Texas Tort Reform is NOT a Model for Nationwide Health Care Reform by Mike Ferrara | September 07, 2009 8:24 PM
Another good article is: Obama's Medical Malpractice Solution by Jane Akre | September 11, 2009 7:24 PM
In the "Political Hotsheet" Blog at CBS News (9/14), Stephanie Condon wrote, "In his speech before Congress last week, President Obama attempted to win Republican support for his health care overhaul by agreeing to consider including medical malpractice reform in his plan. In an interview that aired on CBS' '60 Minutes' on Sunday the president shed some more light on what he meant — and in which form he will not accept tort reform." Obama "clarified that he is so far not willing to consider capping malpractice judgments, a reform proposal consistently put forward by Republicans."
Fox News' Special Report reported that President Obama "is suggesting that something very important to his political opponents, malpractice law reform, might be on the table. … The President favors some dry runs first, which Republicans say are unnecessary." Texas and California "have already taken action at the state level and it worked." Rep. Lamar Smith: "Texas passed tort reform in 2003, and premiums went down 30%. California passed tort reform and premiums went down 40%." According to Fox, "Tort reform…does not limit compensation for actual damages or loss of income, but often puts a cap of $250,000 on what are called non-economic damages, punitive payments lawyers seek for pain and suffering. … President Obama concedes defensive medicine is a problem but said last night he does not support limits on liability. Instead, officials are looking at a certificate of merit program in which a panel of experts decides whether a case has merit before it goes to the court. Interesting idea, but a disappointment to those who thought the President had seen the light on liability reform."
My articles also are worth referring to for Hawaii residents. In Hawaii there are almost no medical malpractice cases filed and we have no tort reform. Last year less than 30 cases were filed against doctors in Hawaii. Still the doctors and insurance companies complain and seek legislative changes like those in Texas and California. Its all shibai as is the outlandish editorial in the Honolulu Star Bulletin on Monday, September 14, 2009. I wonder what kind of cool aide the folks at the Star Bulletin are drinking. They should be doing some serious reading. They can start with my article "The History Of Tort Reform – A Story of Corporate Greed And A Conspiracy Against Justice For The People", May 2, 2009 and also read THE CALA FILES: THE SECRET CAMPAIGN BY BIG TOBACCO AND OTHER MAJOR INDUSTRIES TO TAKE AWAY YOUR RIGHTS – By Carl Deal and Joanne Doroshow
The Washington Times (9/15) editorializes, "Reformers in both parties want to curb abusive lawsuits that drive medical costs through the roof. Yet Mr. Obama could not even bring himself to say that any suits are abusive, but merely that doctors are for some reason practicing "defensive medicine [that] may be contributing to unnecessary costs." To help pacify them, the best he could offer was to 'direct' Secretary of Health and Human Services Kathleen [Sebelius] to 'authorize demonstration projects in individual states to test these issues.' This is a mere placebo." But "as part of permanent federal law rather than a vague presidential directive, [such projects] could help improve affordable health care delivery without subjecting the nation's entire health care system to major and dangerous surgery."
The St. Louis Post-Dispatch (9/14) editorialized, "Plenty of reasons exist to support medical malpractice reform. Doing it to slow the dizzying growth in health care spending isn't among them." "Few economists believe tort reform by itself – even the most radical tort reform – would significantly reduce what Americans spend on health care. Most experts say the big reasons for high U.S. health spending are chronic illness, expensive new medical technology and an aging population. Lawsuits are far down the list."
The Jackson (TN) Sun (9/14) editorialized, "When it comes to reforming health care in America, there should be no sacred cows that [are not] subject to review and reform. It makes sense for Obama to put malpractice reform on the table for review. This has been a long-standing thorn in the side of conservatives, and they are right to demand it be reviewed and changed if their case can be made."
So where is the Honolulu Star Bulletin in terms of the facts? Do they care? Maybe in the past they felt that you can always put down lawyers and lawsuits because the public is brainwashed on the subject but those days are no more. The truth is out and the public is beginning to see that closing the courthouse doors to legitimate claims by seriously injured women and children is the work of the rich and powerful against the people. Doctors and insurance companies.
As my friend Steve Lombardi writes in his Des Moines, Iowa Injury Board Blog:
We've been covering Interstate travel safety for the past two-weeks on the Injuryboard and a few of my fellow members have jawed about it nonstop. I know that Wayne Parsons, my friend Devon Glass from Michigan, Mike Bryant from Minnesota, Pierce Egerton from North Carolina and Rick Shapiro from Virginia will all join in with my sentiments about being frustrated. Parents frustrate us when they talk all about tort reform and then turn a blind eye to what their children do. Tort reform isn't about the other guy, it's about us and the decisions we make. Tort reform is actually a distraction from the root cause of injuries and accidents. Taking away the rights of people to receive compensation isn't going to stop the accidents that cause injury and death. All tort reform will do is make those injured or the families of those killed miserable. So stop distracting everyone with taking away the right to receive compensation and ignoring the root causes of injury and death on the highways of America.
Well said, Mr. Lombardi!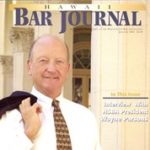 A resident of Honolulu, Hawaii, Wayne Parson is an Injury Attorney that has dedicate his life to improving the delivery of justice to the people of his community and throughout the United States. He is driven to make sure that the wrongful, careless or negligent behavior that caused his clients' injury or loss does not happen to others.