The AP (9/10) reports that in his speech before a joint session of Congress last night pushing his ideas for healthcare reform, President Obama said "that he wants to look at a 'range of ideas' to 'put patient safety first and let doctors focus on practicing medicine.' Obama says some in Congress believe medical malpractice reform can help bring down health care costs. He says he doesn't think it's a 'silver bullet,' but that he knows that doctors practicing 'defensive medicine' can lead to unnecessary costs. He says he's telling Health and Human Services Secretary Kathleen Sebelius to move ahead with demonstration projects to see what changes would work best."
If you want the truth President Obama is showing that his lofty promises – and our hopes – were sorely misplaced. Read my other articles on this subject and you will see that you have been sold out by President Obama.
Tort Reform Myth: The Legal System Causes High Malpractice Insurance Premiums
The History Of Tort Reform – A Story of Corporate Greed And A Conspiracy Against Justice For The People
Public Plan, Public Plan, Public Plan!
Jim Dean and Democracy For America Identify Democrats in Congress Who are Cutting Deals With The Insurance Industry
The President only cares about declaring a win. He is confident that he can lie to the public about what he will agree to as he bows to the demands of the mighty insurance industry and the public will believe him. The arrogance of power has led him _ quickly _ to a sad end as a progressive leader. This health care situation is as bad as politics gets. With the control of both houses Obama has cut corrupt deals with the insurance industry because he can't do what he promised.
Count me out. I gave Obama the maximum amount that could be given in his Presidential run. I will not support him again and I will also not support other democrats that are selling out the country on health care reform. I love Neil Abercrombie but if he supports the sellout on tort deform in the President's negotiation I will not support Abercrombie for governor in Hawaii. I am a democrat and a progressive and they are neither if they support this sellout to Big Insurance.
The Washington Post (9/10, A1, Connolly, Shear) reports that Obama's plan would "begin pilot projects aimed at reducing medical malpractice lawsuits." Most of the article focuses on the broader issues in his speech. Deep within its analysis of the speech, the New York Times (9/10, A27, Nagourney) notes that Obama "did offer gestures across the aisle, embracing an idea from Senator John McCain of Arizona that would insure the poor against catastrophic medical expenses and endorsing some sort of medical malpractice limits that Republicans have long championed.
CNN (9/9) added, on its website, that Obama "directed his administration to set up demonstration projects in several states to move toward medical malpractice reform, throwing a bone to Republicans who have long called for tort reform to bring down health care costs. 'I don't believe malpractice reform is a silver bullet, but I have talked to enough doctors to know that defensive medicine may be contributing to unnecessary costs,' the president said to a joint session of Congress. … Mention of the issue prompted applause from the Republican side of the chamber."
The AP (9/10) runs a feature listing the "key points" in Obama's speech, including a mandate for individual healthcare coverage and pressure on businesses to cover their workers, adding, "Medical malpractice reform is not a 'silver bullet,' but practicing 'defensive medicine' can lead to unnecessary costs; demonstration projects will be reviewed to see what changes to medical malpractice insurance would work best."
Tort reform may not dampen health costs much, McClatchy analysis finds. McClatchy (9/10, Margolies) notes, "Few causes in the healthcare debate draw more support than tort reform — the idea of reining in frivolous lawsuits that lead to unjust cash awards, soaring malpractice premiums and "defensive medicine," the unnecessary tests ordered by doctors to avoid being sued." However, according to a McClatchy analysis, "despite the perception that 'jackpot justice' has fueled soaring costs, hard data yield a much different picture." McClatchy reports that the "most reliable estimates peg the costs of malpractice litigation at 2 percent of overall healthcare costs. And while tort reform measures have helped tamp down malpractice premiums, national health spending continues to rise." Moreover, it is not "clear that jackpot justice, as opposed to declines in insurers' investment income, is to blame for rising malpractice premiums." This "suggests that a tort system run amok is, at best, only a small contributor to the nation's healthcare costs."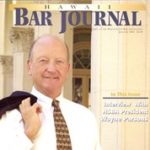 A resident of Honolulu, Hawaii, Wayne Parson is an Injury Attorney that has dedicate his life to improving the delivery of justice to the people of his community and throughout the United States. He is driven to make sure that the wrongful, careless or negligent behavior that caused his clients' injury or loss does not happen to others.