I can't believe what I am watching. My president and his liberal friends have sold Americans health care hopes to corporate greed. The insurnace industry wins again. Does anyone out there care? Recently I wrote about national health care in Congress:
Myths About Single Payer National Health Insurance by Wayne Parsons (www.wayneparsons.com)
I underestimated the depth of the conspiracy against the public on these health issues.
Today I read a story about an outrageous conspiracy between the Obama team led by Max Baucus and the Bush/Chaney insurance lobbyists and the pro corporate greed "U.S. Chamber of Commerce.
Disgrace is the only word I can come with. We have been had by Obama who is a lot closer to his Harvard corporate teachers than the American people.
Ralph Nader is back in the trenches battling for all of us! I quote liberally from Nader's report on what is going to be a major attack on consumer rights by, believe it or not, the Obama administration and Max Baucus. I am a liberal and a progressive and this infuriates me. I recently wrote about the Obama sell out on Health Care Reform. I want to hear from people who care.
Yesterday morning, eight doctors, lawyers and other activists stood up to Senator Max Baucus. And the private health insurance industry. And the corporate liberals in Congress. The eight activists demanded that single payer – everybody in, nobody out, free choice of doctor and hospital – be put on the table. And as a result they were arrested. And charged with a so-called "disruption of Congress." The Associated Press, Wall Street Journal, Politico, Democracy Now and National Public Radio all carried stories about the protest. C-Span carried it live. And it was widely disseminated on the Internet. Baucus crafted a hearing to kick off the health care debate in the Senate yesterday where 15 witnesses would be at the table to discuss health care reform. The insurance industry was at the table. The Business Roundtable was at the table. The U.S. Chamber of Commerce was at the table. Blue Cross Blue Shield was at the table. The Heritage Foundation was at the table. And corporate liberals like Andy Stern, Ron Pollack, and AARP were at the table.

But not one person who stood for what the majority of Americans, doctors, nurses, and health economists want – single payer – was at the table.

Not one.

When I heard about this corporate line-up last week, I called the office of Senator Baucus. And politely asked that, as a matter of fairness, a single payer doctor be allowed to testify. I was told – no way, Ralph. The deal is done.

So, yesterday, at 10 a.m., the Baucus Eight, led by Single Payer Action and other single payer groups, took to the Senate Finance Committee. And directly and respectfully confronted a room full of corporate lobbyists. And corporate controlled Senators. And again asked that a group of doctors who were in the room to support Medicare for all be allowed to testify.

The answer again – no, no, and no.

Remember what Senator Richard Durbin said last week? Durbin said that the banks "own" the Congress. To which we might add – the health insurance industry and the drug industry own the Senate.

Faxing, writing, and e-mailing is not getting it done.

Enough is enough.

Time for action.

This is a winnable issue.

But the American people need to focus on 535 members of Congress.

And get mobilized.

Single Payer Action is at your service to get the job done.

So, donate now — $8, $18, $80, or $800.

To honor the Baucus Eight – who all wore black yesterday in memory of the more than 20,000 Americans who – according to the Institute of Medicine – die every year from lack of health insurance.

And to fuel a citizen action movement that will deliver single payer to the American people – sooner not later.

Together, we can break the corporate stranglehold on Congress.

And deliver health care for all.

Single payer.

More comprehensive. More efficient. More humane. More peace of mind.

Onward to single payer,

Ralph Nader
http://www.youtube.com/watch?v=xntn4Zv17oc
Good books to read:
Urge everyone to sign up and donate at singlepayeraction.org. Read about this new Nader consumer watchdog at: www.singlepayer.org
Think the Obama sellout on health care is limited to that one issue? Wrong! Check out the well researched article on regulatory sellout by Obama with another of his Harvard buddies Cass Sunstein by America's top consumer advocate, Joanne Doroshow of Civil Justice & Democracy and Americans For Insurance Reform:
Cass Sunstein's Indelicate Balance by Joanne Doroshow.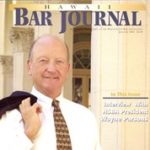 A resident of Honolulu, Hawaii, Wayne Parson is an Injury Attorney that has dedicate his life to improving the delivery of justice to the people of his community and throughout the United States. He is driven to make sure that the wrongful, careless or negligent behavior that caused his clients' injury or loss does not happen to others.