Headline news: Medical Malpractice Payments Fall to Record Low, Public Citizen Study Shows:
Medical malpractice payments were at or near record lows in 2008, but the decline almost certainly indicates that a lower percentage of injured patients received compensation, not that health safety has improved, Public Citizen reported in a study released today.

Medical malpractice is so common, and litigation over it so rare, that between three and seven Americans die from medical errors for every one who receives a payment for any malpractice claim, Public Citizens analysis of medical malpractice payment data and the best available patient safety estimates indicate.

For the third straight year, 2008 saw the lowest number of medical malpractice payments since the federal governments National Practitioner Data Bank began tracking such data in 1990. The 11,037 payments in 2008 were 30.7 percent lower than the average number of payments recorded by the NPDB in all previous years. Ratios of payments per capita and per physician have fallen even lower compared to historical norms. There were 13.5 payments per million physicians in 2006 (the most recent year for which the number of physicians is available), which is 29.2 percent lower than the average in previous years. The value of payments in 2008 (as distinct from the number of payments) was the lowest or second lowest on record, depending on the method used to adjust for inflation.
The sad history of doctors, the AMA and their insurance companies – along with the U.S. Chamber of Commerce – trying to fool the American public has been highlighted once more by the facts. I am waiting to see a doctor tell me that he is not on the side of the medical and insurance company scam. Lawsuit Abuse is a fiction. I am sick and tired of the Big Lie. I am trial attorney and I am proud of what I do.
The Public Deserves The Truth About Lawsuit Abuse and Medical Malpractice
Rather than spend millions to deceive you folks about lawsuit abuse why isn't the medical profession trying to find and weed out careless doctors? When did they ever do that?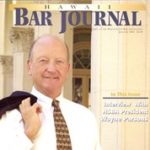 A resident of Honolulu, Hawaii, Wayne Parson is an Injury Attorney that has dedicate his life to improving the delivery of justice to the people of his community and throughout the United States. He is driven to make sure that the wrongful, careless or negligent behavior that caused his clients' injury or loss does not happen to others.