Heparin is a biological compound often used as an anticoagulant, administered to patients through a pre-prepared syringe. It minimizes the danger of such diseases as deep-vein thrombosis, pulmonary embolism and NSTEMI. Since its commercialization in 1936, Heparin has saved countless lives; a recent investigation in the Archive of Internal Medicine, however, suggests that Heparin injections have been responsible for a recent outbreak of bloodstream infections.
To be fair, the problem doesn't lie with the heparin itself – it lies with the manner in which it is packaged and prepared. Approximately a year ago, the Centers for Disease Control and Prevention (CDC) began examining incidents of bloodstream infections in health care facilities around the country. The infections took the form of Serratia marcescens, a fairly common bacteria that can often be found it people's bathrooms and can, in especially serious situations, cause illnesses like meningitis and pneumonia. It appeared that the infection incidences corresponded with the source of the needles; a subsequent factory investigation revealed that manufacturer was not adhering to FDA standards. The company (whose name has been withheld) closed down all medical production and issued a voluntary recall. The dangerous needles are no longer on the market, but their existence has taught us some important lessons about drug regulation.
The authors of the investigation conclude that "close collaboration among federal agencies, public health authorities and clinicians was critical to the identification of the cause of this outbreak." Furthermore, they suggest several preventative methods for the future. First, original manufacturer should label all of their products; currently, intermediary companies put their names on medical merchandise, making it difficult to trace equipment to its starting point. Second, since not all batches of the syringes contained infectious material, investigations must contain both epidemiologic and laboratory components (in case laboratory tests happen to use uncontaminated specimens). Most importantly, we must support the FDA. With the current trend towards medical globalization and the dangers it holds, it is more important than ever to sufficiently staff and fund this safety organization.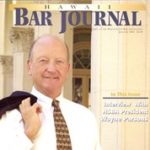 A resident of Honolulu, Hawaii, Wayne Parson is an Injury Attorney that has dedicate his life to improving the delivery of justice to the people of his community and throughout the United States. He is driven to make sure that the wrongful, careless or negligent behavior that caused his clients' injury or loss does not happen to others.