When it comes to elderly care, most of us immediately worry about the living conditions of the patient. Are his nurses treating him well? Does she receive the attention and stimulation that she needs? These are important questions, but they only tell half of the story. As a recent study from the Columbia University Mailman School of Public Health reveals, we must also pay attention to the health and welfare of the nurses themselves.
Home healthcare is the fastest growing healthcare sector in the United States. Although few studies have examined the conditions of employees in the industry, the results from Columbia provide grounds for concern. More than seven out of every 100 nurses have suffered (or, based on statistical analysis and projections, will suffer in the future) a needle-stick injury, meaning that over 100,000 of these injuries occur in an average year. Considering that dirty needles can transfer AIDS, hepatitis, and a host of other blood-borne pathogens, it seems worthwhile to examine ways to improve working situations inside patient's homes.
The study revealed several risk factors for increased injury incidence. Smoke, pollution, pests, and just plain dirtiness were all found to elevate rates of needle-sticks. Additionally, nurses who had been exposed to acts of violence were more than three times as likely to accidentally hurt themselves.
This problem will not be easy to fix. The home healthcare industry is largely unregulated, and, even though nurses are almost always expected to notify health care officials if they find breaches of sanitary or hygienic standards, they are under almost no obligations to report violence. The only solution, it seems, is self-regulation. Healthier, happier nurses means healthier, happier, patients, a correlation that will become especially important our elderly population continues to expand.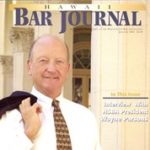 A resident of Honolulu, Hawaii, Wayne Parson is an Injury Attorney that has dedicate his life to improving the delivery of justice to the people of his community and throughout the United States. He is driven to make sure that the wrongful, careless or negligent behavior that caused his clients' injury or loss does not happen to others.