Attorneys handling personal injury and medical malpractice cases often get calls from patients who have contracted a Staph infection in a hospital and often after a surgery. Of course the patient is upset and sometimes the matter can be attributed to negligence by the hospital of medical staff. But most of these unfortunate situations are not medical malpractice cases. Staph is nearly impossible to completely control in hospitals and most of the time it happens despite the best efforts to prevent it from infecting a surgical site. I encourage anyone with questions about the cause of a Staph infection , particularly MRSA acquired at a hospital to have an attorney that handles medical malpractice to investigate it _ an initial evaluation is always free _ but be prepared to hear back from the lawyer that there may not be any provable negligence. Here an explanation of the super bug Staph called MRSA:
http://www.youtube.com/watch?v=yCREe5lHqjw
So what do doctors know about Staph infections. Doctors and researchers specializing in infectious disease at UT Southwestern Medical Center studied the gene profiles of children with severe Staphylococcus aureus infections, and mapped the genes. This work has led to new understanding of the mechanisms that the human immune system uses when confronted with the Staph pathogen. This knowledge will lead to new treatments. As reported in Science Daily:
In recent years, much research has focused on understanding precisely what the bacterium S. aureus does within the host to disrupt the immune system. Despite considerable advances, however, it remained unclear how the host's immune system responded to the infection and why some people are apt to get more severe staphylococcal infections than others.

By using gene expression profiling, a process that summarizes how individual genes are being activated or suppressed in response to the infection, UT Southwestern researchers pinpointed how an individual's immune system responds to a S. aureus infection at the genetic level.

"The beauty of our study is that we were able to use existing technology to understand in a real clinical setting what's going on in actual humans – not models, not cells, not mice, but humans," said Dr. Monica Ardura, instructor of pediatrics at UT Southwestern and lead author of the study available online in PLoS One. "We have provided the first description of a pattern of response within an individual's immune system that is very consistent, very reproducible and very intense."
What comprises the human immune system?
Innate system: Immediate defense against infection
Adaptive system: Memory cells that attack subsequent infections.
http://www.youtube.com/watch?v=zGfRd4UJDMc
The UT Southwestern Medical Center researchers found that in the face of a Staph infection the Innate System becomes extremely active and the Adaptive System is suppressed. They determined this by using a gene chip called a microarray with some ribonucleic acid from a drop of the patient's blood to scan the entire human genome of the patient. In this way they could which genes were turned on and which turned off.
"It's a very sophisticated and complex dysregulation of the immune system, but our findings prove that there's consistency in the immune response to the staphylococcus bacterium," Dr. Ardura said. "Now that we know how the immune system responds, the question is whether we can use this to predict patient outcomes or differentiate the sickest patients from the less sick ones. How can we use this knowledge to develop better therapies?"
The children were babies and up to 15 years. There were 43 boys and 34 girls and they had both methicillin-resistant (MRSA) and methicillin-susceptible (MSSA) Staph infections. Dr. Ardura stressed that more research is needed because the results represent a one-time snapshot of what's going on in the cell during an invasive staphylococcal infection.
"The median time to get the blood sample was day four because we wanted to make sure the hospitalized children had a S. aureus infection, and its takes four days to have final identification of the bacterial pathogen," she said.

The next step, Dr. Ardura said, is to study those dynamics in patients before, during and after infection. They also hope to understand better how various staph-infection therapies affect treatment.

"This is a very important proof-of-concept that the information is there for us to grab," Dr. Ardura said. "Now we have to begin to understand what that data tells us."
The work was supported by the National Institutes of Health, the Center for Lupus Research and the Baylor Health Care System Foundation.
---
Adapted from materials provided by UT Southwestern Medical Center
MLA UT Southwestern Medical Center (2009, July 17). How Staph Infections Alter Immune System. ScienceDaily. Retrieved July 17, 2009, from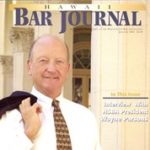 A resident of Honolulu, Hawaii, Wayne Parson is an Injury Attorney that has dedicate his life to improving the delivery of justice to the people of his community and throughout the United States. He is driven to make sure that the wrongful, careless or negligent behavior that caused his clients' injury or loss does not happen to others.