Hawaii has now recorded its third swine flu death when a Big Island woman in he early 50s died on July 7 at Kona Community Hospital. The first Hawaii swine flu death happened on June 6 when a woman in her 60s died at Tripler Army Medical Center in Honolulu. Recently news has shown that H1N1 is more dangerous than we thought:
Honolulu Health Chronicles: International Study of H1N1 Pandemic Virus Shows Great Danger
Should we worry or not? I think its a good time to go to the library and read the great play by Henrik Ibsen entitled An Enemy of the People. The play is about public hysteria and corruption of community leaders:
Dr. Thomas Stockmann is the popular citizen of a small coastal town in Norway. The town has recently invested a large amount of public and private money toward the development of baths, a project led by Dr. Stockmann and his brother, the Mayor. The town is expecting a surge in tourism and prosperity from the new baths, said to be of great medicinal value, and as such, the baths are the pride of the town. However, as the baths are starting to succeed, Dr. Stockmann discovers that waste products from the town's tannery are contaminating the baths, causing serious illness among the tourists. He expects this important discovery to be his greatest achievement, and promptly sends a detailed report to the Mayor, which includes a proposed solution, which would come at a considerable cost to the town.

But to his surprise, Stockmann finds it difficult to get through to the authorities. They seem unable to appreciate the seriousness of the issue and unwilling to publicly acknowledge and address the problem because it could mean financial ruin for the town. As the conflict ensues, the Mayor warns his brother that he should "acquiesce in subordinating himself to the community." Stockmann refuses to accept this, and holds a town meeting at Captain Horster's house in order to convince the people to close the baths.

The townspeople – eagerly awaiting the prosperity that the baths will bring – refuse to accept Stockmann's claims, as his friends and allies, who had explicitly given support for his campaign, turn against him en masse. He is taunted and denounced as a lunatic, an "Enemy of the People." In a scathing rebuke of both the Victorian notion of community and the principles of democracy, Dr. Stockmann proclaims that in matters of right and wrong, the individual is superior to the multitude, which is easily led by self-advancing demagogues. Stockmann sums up Ibsen's denunciation of the masses, with the memorable quote "…the strongest man in the world is the man who stands most alone."
So how bad is the H1N1 Swine Flu pandemic? I think of Ibsen's 1882 play when I read the news about Swine Flu. I have been studying H1N1 and my humble conclusion is that it is not as bad as the 1918 flu disaster. I also think that it is also certainly worse than many health officials have portrayed it to be. We have over 1,000 cases in Hawaii and 3 deaths. My thought is to keep a close eye on this news and to go beyond the canned press releases that we get from health officials. I love the internet for this reason.
KHON News has reported the most recent death of a Big Island woman in Kona.
KITV News obtained this quote from the Department of Health:
"It is definitely not something to be alarmed about it's something to be alert and vigilant about to recognize we all need to take appropriate steps," Park said.
The Honolulu Star Bulletin got a more extensive explanation of the most recent death:
"Although flu (H1N1 Influenza A) was the primary cause of death for this individual, she had serious underlying medical conditions that exacerbated her condition and contributed to her decline and death," said Dr. Sarah Park, state epidemiologist and chief of the Disease Outbreak Control Division. "We all need to take care of ourselves and be as healthy as we can be to maximize our ability to fight off infection."

Due to patient privacy and federal law, the Health Department said it is not releasing any further information.
I have written before about the seriousness of this pandemic:
Hawaii Swine Flu Update – Tamiflu Stockpiles Vary Widely Throughout World
Other good reviews can be found at:
What you need to know about Swine Flu or H1N1:…..or why you don't need to be afraid of "this little piggy"
Consumer Health Advocate Martine Ehrenclou Provides Tips On The The Swine Flu – What You Can Do To Protect Yourself
I commend you all to follow the books and articles by Martine Ehrenclou on health care and patient safety. She continues to pile up awards as one of America's most articulate and knowledgeable health writers. She is not affiliated with any segment of the health care industry and her opinions are both sound scientifically but also uncompromised by outside influences. Like Mother Teresa, Martine is simply sharing her own life experiences and trying to help people.
The good news on the H1N1 pandemic is that vaccines are going to be available in November that will deal More effectively with the H1N1 virus.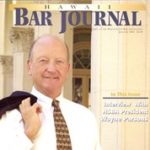 A resident of Honolulu, Hawaii, Wayne Parson is an Injury Attorney that has dedicate his life to improving the delivery of justice to the people of his community and throughout the United States. He is driven to make sure that the wrongful, careless or negligent behavior that caused his clients' injury or loss does not happen to others.