Topiramate (sold as Topamax© by Johnson & Johnson™) and Valporate© both have been known to cause birth defects. Studies have shown that Topomax causes birth defects in animals and Valporate©, one of the leading epilepsy drugs, has been shown to be associated with birth defects and fetal death in approximately 20% of the mothers who take it during pregnancy. If you are taking either of these drugs and are pregnant you should immediately question your doctor about these risks.
In a new British study, out of 203 pregnancies, 18 had spontaneous abortions, 2 had still births and induced abortions occurred in 5. Of the 178 babies born the following frightening statistics were found:
4 cleft lips or palates – 11 times the normal rate
4 male baies with genital defects – 14 times the normal rate
The small sampling size (203 women) is small and so these results should be reviewed with caution. Doctors in the research study cautioned that drawing hard conclusions is not warranted at this time.
Topamax is also a leading drug in the treatment of migraines, a condition sufferd by 30 million women. Migraines are not consider to cause a risk to the fetus like epilpsy. So women with epilepsy must consider the risks differently. Not taking Topamax may put the fetus of a mother with epilepsy at risk for injury from seizures, but for a mother with migraines discontinuing Topamax is an easier choice.
The current best practice according to the American Academy of Neurology is for pregnant women with epilepsy to take only one drug to control seizures during pregnancy, and to take the lowest effective dose.
Stopping treatment of epilepsy during pregnancy puts the baby at higher risk than any of the drugs because a seizure is associated with reduced oxygen to the bay, resulting in lower fetal heart rate and fetal distress. The placenta can also be injured during a seizure which can in turn result in a miscarriage.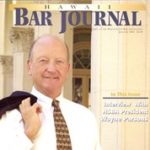 A resident of Honolulu, Hawaii, Wayne Parson is an Injury Attorney that has dedicate his life to improving the delivery of justice to the people of his community and throughout the United States. He is driven to make sure that the wrongful, careless or negligent behavior that caused his clients' injury or loss does not happen to others.