In the "Physician Placement Starting Salary Survey: 2007 Report Based on 2006 Data," conducted in collaboration with the National Association of Physician Recruiters, found that physician-owned practices offered comparable salaries to hospital/IDS salaries for family practice without obstetrics ($130,000 versus $135,000), general internal medicine ($150,000 vs. $145,000) and noninvasive diagnostic radiology ($350,000 vs. $345,000). The pay-scales are high. Doctors can easily make over $1 million per year. I am not complaining about their salaries. I am complaining about their whining about lawsuit abuse. It does not exist and yet these rich doctors are using it to trick the public on tort reform.
Do we feel so sorry for doctors who make this much, to say its okay to injure your patients and pay nothing for their suffering? That is what the AMA and the U.S. Chamber of Commerce say that doctors want. There are almost no lawsuits against doctors. In Hawaii there were less than 30 last year. The doctors are making a lot of money. Why does everyone feel sorry for them?
Or maybe you don't feel sorry for them. I am looking for a sense of what patients feel about doctors' salaries and doctors injuring patients. What do you think?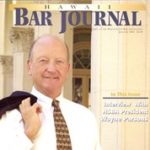 A resident of Honolulu, Hawaii, Wayne Parson is an Injury Attorney that has dedicate his life to improving the delivery of justice to the people of his community and throughout the United States. He is driven to make sure that the wrongful, careless or negligent behavior that caused his clients' injury or loss does not happen to others.