Often the parents of a newborn child do not know that the child is even suffering from cerebral palsy much less knowing what caused the condition. Web resources have great information on the condition but why would parents look into cerebral palsy on the internet if they don't even know that their baby has the condition? As with many conditions affecting newborn children young parents often rely on their doctors to tell them if anything is wrong, and if it is wrong, what it is and what can be done.
I have posted articles on what to look for on this Blog including What Causes Cerebral Palsy?, How Do You Know If Your Child Has Cerebral Palsy? , and I have even directed families with a baby suffering from cerebral palsy to new research that may offer their child hope: Australia Reserachers Embark On Large Cerebral Palsy Study.
But I know that parents won't find my articles unless they know about the condition and as a recent article I wrote from a Reader's Digest story, states that doctors often will hide knowledge of conditions that are due to medical errors. You may want to read this article and pass it along to anyone being treated for serious problems or going to a hospital or nursing home: Hawaii Medical Malpractice Alert: Good Doctors Cover-up for Bad Doctors Recently I came across a helpful website that explains a lot about cerebral palsy and other birth injuries and recommends that parents may be smart to hire an an attorney to find out what has happened to their child. Attorneys will investigate the situation at no charge and will put someone with knowledge of the medicine and your legal rights on your side. I liked what this website said about hiring an attorney. How do you choose one for your medical maplpractice, cerebral palsy or birth injury case in Hawaii? Here is what they say:
Hawaii (HI) Cerebral Palsy, Birth Injury, & Medical Malpractice Information and Attorneys:

Cerebral palsy is a very difficult medical condition to live with for many people. There is no known cure, nor is there a single cause. In fact, in over three quarters of all cerebral palsy cases, the cause is unknown. If you live in Hawaii and have this disorder, you may need a Hawaii cerebral palsy lawyer to help you. There are many things a Hawaii cerebral palsy lawyer can do for you, including helping you file lawsuit against those responsible for your condition and help you understand you rights in America regardless of your handicap. In short, you Hawaii cerebral palsy lawyer could be your best friend. It is very important to look for the following qualities when searching for the perfect Hawaii cerebral palsy lawyer to handle your case:

Cost is, of course, an issue. When you are dealing with cerebral palsy, you may be on a very limited and fixed income. Many people with cerebral palsy receive government aid because they are unable to work, and at the very least, you'll have to pay for some of your medical expenses, no matter how good your health insurance may be. If you need a Hawaii cerebral palsy lawyer, this will be an added expense, so make sure that you find an attorney who will treat you fairly. In most cases, you'll be required to pay for an initial consultation, and then you'll be asked to either pay by the hour or a percentage of the money you win—or both. Shop around to find a price range that makes you feel comfortable with your Hawaii cerebral palsy lawyer.

Your Hawaii cerebral palsy lawyer should also have incredible knowledge of the disorder. Cerebral palsy is actual an umbrella term that covers four main disorder classifications and can affect a number of parts of the brain and nervous system. Your Hawaii cerebral palsy lawyer should understand this without you having to explain it. Knowledge of the medical condition shows that your Hawaii cerebral palsy lawyer is experienced with handling cases such as your, which is key to winning. It can also be a waste of time—and money if you're paying by the hour—if you have to explain over and over again how cerebral palsy affects your body and why.

Along with knowledge of the disorder, your Hawaii cerebral palsy lawyer should also have knowledge of the law. This may seem obvious, but not all lawyers are experts in every part of the law. If you Hawaii cerebral palsy lawyer has never handled a disability discrimination case before, they might not be as good of a choice, even if they've been an attorney for twenty years. Before hiring a lawyer, make sure that he or she has experience specifically with dealing with the forms you need to fill out to win your case.

Another major issue is time. There are only a limited number of Hawaii cerebral palsy lawyers, and some are overbooked with a number of clients. If you have a hard time catching your Hawaii cerebral palsy lawyer in his or her office, or find that papers are often signed by junior members of the law firm, chances are that your Hawaii cerebral palsy lawyer is too busy to devote the time to your case that you really need. Look for someone who returns your calls quickly and handles most of the case him- or herself.

Lastly, make sure that you Hawaii cerebral palsy lawyer is honest at all times. Some lawyers will stretch the truth in order to make a stronger case, will others will filter your money into personal accounts. If you are ever asked to do anything that is unethical or seems a bit odd, you should look for a new Hawaii cerebral palsy lawyer. Your lawyer's honesty will reflect upon you, and your entire case could be thrown out for the smallest white lie on your lawyer's part. Contact the Better Business Bureau before hiring anyone. Your Hawaii cerebral palsy lawyer is the person you will entrust with your medical case, so it is important to pick someone of a high quality who can get the job done.
I agree. You may want to read an earlier post I made on this subject: Hawaii Attorneys In particular the issue of who will actually be "your" attorney is important. The high profile law firms that advertise heavily on TV and in the newspapers and Yellow Pages may get your attention but will they be handling your case or will they use teams of paralegals and staff and young attorneys to deal with a high volume of cases? You know the answer already. Some of Hawaii's best medical malpractice attorneys select cases carefully, don't take every case and work directly with their clients on these very difficult and important matters.
What happens in cerebral palsy lawsuits? A case from Indiana resulted in a $3.7 million verdict; another case in Connecticut resulted in a $38 million verdict..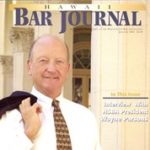 A resident of Honolulu, Hawaii, Wayne Parson is an Injury Attorney that has dedicate his life to improving the delivery of justice to the people of his community and throughout the United States. He is driven to make sure that the wrongful, careless or negligent behavior that caused his clients' injury or loss does not happen to others.