Orin Hatch may have gotten the headline that his powerful insurance industry CFO's wanted but the headline isn't supported by the data in the latest CBO report on tort reform and health care. Supporters of both reform of of the private health insurance industry and preservation of our system of justice still maintain the high ground and are supported in their efforts by th facts. The "new math" that Orin Hatch got from this CBO report is a twisted analysis of marginal studies, confusing at best and flat wrong in many instances.
The fact remains as it was when I wrote Tort Reform Has No Place In Health Care Reform, on September 17, 2009, that we need insurance reform. This battle over single payer and a public plan is about insurance companies and their CEO's like those AIG Executives who gave themselves millions of dollars of bonuses with the bailout money from taxpayers.
It isn't about doctors or hospitals. It is about who pays for the treatment you need and who decides whether you need the treatment. Today those decisions are made by non-medical staffers at your health insurance company – if you can afford health insurance. They decide what tests you get and what treatments. If your doctor disagrees she or he is overruled by some perky adjuster at the insurance company with a degree in literature and not a clue about medicine. Inside the halls of the marble clad insurance buildings its all about money. Their motto?
"We accept your premiums and DENY your claims!"
I read the CBO Report and it doesn't support the headline about tort reform. Will major media read it critically? Will any of the journalists at the wall Street Journal actually dig into the report? Maybe. But I doubt that they will analyze it because to do so would force them to agree that the report doesn't say what it is advertised to say.
The Los Angeles Times (10/10, Hart), however, puts a different interpretation on the report, saying the analysis shows the savings would be "far lower than advocates have estimated," and would be "unlikely to cut healthcare spending significantly."
The Washington Post (10/10, Montgomery, 684K) reports Congressional Budget Office analysts said lawmakers "could save as much as $54 billion over the next decade by imposing an array of new limits on medical malpractice lawsuits — 10 times more than previously estimated." In a letter to Sen. Orrin Hatch, CBO Director Douglas Elmendorf said new research "shows that legal reforms would not only lower malpractice insurance premiums for medical providers, but also would spur providers to save money by ordering fewer tests and procedures aimed primarily at defending their decisions in court."
Looking at the specifics of the CBO report, Joanne Doroshow of The Center For Justice & Democracy (CJ&D) exposes the strained logic and marginal supporting data:
More could die and be injured, yet the costs of newly injured are ignored. Inasmuch as these kinds of extreme "tort reform" would weaken the deterrent potential of the tort system, (which even CBO acknowledges but does not consider in its cost calculations), with accompanying increases in cost and physician utilization inherent in caring for newly maimed patients and for care which ultimately leads to more deaths, it seems responsible for CBO to make legitimate claims of potential savings until it knows those added costs.

Deaths. Shockingly, the report admits that "imposing limits on [the right to sue for damages] might be expected to have a negative impact on health outcomes," yet brushes aside the significance of this not because it is untrue, but because it says there are too few studies on the topic. Yet of the three studies that do address the issue of mortality, CBO notes that one study finds such tort restrictions would lead to a .2 percent increase in the nation's overall death rate. If true, that would be an additional 4,853 Americans killed every year by medical malpractice, or 48,250 Americans over the ten-year period CBO examines.

Injuries. Based on these same numbers, another 400,000 or more patients could be injured during the 10 years examined by CBO given that one in ten injured patients die as shown in a study of California hospitals cited in Tom Baker, The Medical Malpractice Myth, University of Chicago Press, 2005. The costs of errors, which the Institute of Medicine already puts at "$17 billion and $29 billion, of which health care costs represent over one-half," would clearly increase. Consider, for example, that the average length of stay per hospitalization is around 4.4 days and the average cost per day in the hospital is around $2,000 per day per injury. Consider those costs on top of physician utilization inherent in caring for these new patients. And those costs do not consider lost contributions to the workforce and tax revenues for the most seriously injured who cannot work, or for those who have died.

Other studies not considered by CBO show the beneficial impact of lawsuits on health outcomes. For example, in one August 2009 study, researcher found that in 86 percent of obstetrical cases they examined, "improved health outcomes associated with medical malpractice pressure" led to cost-savings in the health sector and these cost-saving exceeded any marginal costs of defensive medicine, leading also to "an improvement in net social benefits rather than a decline, as should be the case for defensive medicine," according to Praveen Dhankhar, Mahmud Khan, "Threat of Malpractice Lawsuit, Physician Behavior and Health Outcomes: A re-evaluation of practice of 'Defensive Medicine' in Obstetric Care," Tulane University – Health System Management Area, August, 03 2009.



In a Blog at The Hill (10/9), Jeffrey Young wrote that the report "gave a notable boost…to backers of capping medical malpractice lawsuits." But "with a Democratic president and Democrats in control of Congress, passing any bill that would limit how much money patients can win in lawsuits against doctors is highly unlikely. Democrats contend it would be unfair to curb the rights of wronged patients to seek restitution." However "if Democrats do ignore the CBO's findings, they would also open themselves to Republican attacks that the party is beholden to its allies in the trial bar."
In the "Health Blog" at the Wall Street Journal (10/9), Jacob Goldstein noted that the CBO report said that it was unclear whether reducing liability would affect patients' health outcomes. The New York Post (10/10, Campanile) also covered the story.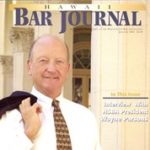 A resident of Honolulu, Hawaii, Wayne Parson is an Injury Attorney that has dedicate his life to improving the delivery of justice to the people of his community and throughout the United States. He is driven to make sure that the wrongful, careless or negligent behavior that caused his clients' injury or loss does not happen to others.