In a story by T.J. RAPHAEL in The Legislative Gazette she reports that a group of cancer patients, their families and a coalition of health care and consumer advocates came to Albany, New York on Thursday seeking legislative reform of laws that prevent cancer patients from suing negligent doctors. The laws set a short time of only 2 1/2 years to bring the claims and often cancer patients do not discover the malpractice until after that period has expired.
What they want is to start the time period when a patient discovers the medical negligence. That only seems fair when medical malpractice often not obvious to a patient. The current law has the time starting to run when the mistake is made. But how does the patient know that when the doctor doesn't tell them?
Most states, including Hawaii use the date of discovery of the medical negligence to start the clock running. It only seems fair doesn't it?
Good government groups including Citizen Action of New York, New York Public Interest Research Group, 1 in 9: The Long Island Breast Cancer Action Coalition, the Center for Medical Consumers and Consumers Union are supporting the legislation and trying to get the public to support the reform. According to the story:
According to the groups, New York is one of only five states that lack a statute of limitations pegged to the date of discovery of medical neglect. They say a new compilation of independent studies show there is no relationship between the length of time one has to bring a suit and the rate of medical malpractice premiums, claim payouts or claim frequency ­ something they said should serve as an incentive for lawmakers to support the legislation.

"New York's law prohibits malpractice victims from any legal recourse when they learn of the mistake years later. It's a double injury ­ first malpractice, then barred from justice. It's an obsolete law the state should change to catch up with the rest of the country," said Blair Horner, NYPIRG's legislative director.
The New York State Trials Lawyers Association (NYSTLA) asks why let negligent doctors hide behind an unjust law. Their analysis is compelling:
Date of Discovery is a New York law that requires victims of medical malpractice to bring their case within 2 ½ years of the act of malpractice, even if during that time they had no reason to know of the malpractice or the harm it caused (for example, an undisclosed negligently misread lab report or test result). It is one of the most restrictive medical malpractice statute of limitations in the country – denying innocent victims of medical malpractice their day in court. Other than New York, only four other states (AR, ID, ME, SD) do not have some discovery rule applying either specifically to medical malpractice or generally to all tort cases. Clearly, New York is in the minority and denies too many victims their day in court.
If you have questions about the Date of Discovery concept in law you can get answers at the NYSTLA website in their FAQ's on the subject:
Senate Codes Committee Chairman Eric Schneiderman, D-Manhattan, and Assembly Judiciary Committee Chairwoman Helene Weinstein, D-Brooklyn, are the sponsors of bills S.1729 and A.4627-a, respectively. No action on the bill has been taken since late February when it was placed on the Assembly calendar and advanced to a third reading in the Senate.
FREQUENTLY ASKED QUESTIONS: DATE OF DISCOVERY MEDICAL MALPRACTICE STATUTE OF LIMITATIONS – S.1729/A.4627
DATE OF DISCOVERY: THE TRUTH ABOUT REFORMING NEW YORK'S MEDICAL MALPRACTICE STATUTE OF LIMITATIONS S.1729/A.462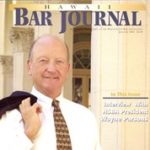 A resident of Honolulu, Hawaii, Wayne Parson is an Injury Attorney that has dedicate his life to improving the delivery of justice to the people of his community and throughout the United States. He is driven to make sure that the wrongful, careless or negligent behavior that caused his clients' injury or loss does not happen to others.