Martine Ehrenclou has authored a new book for patients and their loved ones that deals with going to the hospital – and getting out alive. This handbook for patients should be mandatory reading before and during any hospital stay. Ms. Ehrenclou describes the issues succinctly:
There is a nationwide, drastic nursing shortage; nurses and doctors are overworked and overwhelmed by the patient overload. Many hospitals are not able to provide the precision of care necessary to avoid all the preventable medical errors, now highly publicized, that occur with their patients. Hospital acquired infectious diseases and preventable fatal falls occur with increasing frequency. This book teaches you how to ensure the safety of your loved one when he or she is a hospital patient.
On a personal note my wife recently passed away after a two year battle with cancer and we virtually lived in hospitals across the country during that time. We gained great respect for great doctors and nurses. We also were shocked at the problems that the health care industry faces because of low reimbursements from the huge insurance companies that dictate what gets paid and often denies care or pays only 30% of the bill.
Ms. Ehrenclou deals directly with practical advice for patients about what to do to avoid being injured or killed by a medical error during a hospital stay. First and foremost she warns that a patient should have a friend with them at all times during their stay to make sure that the right medicine is administered in the right quantity and at the right time. this can be the difference between life and death. The San Francisco Business Review recommends the book as a practical guide for patients:
"Critical Conditions: The Essential Hospital Guide to Get Your Loved One Out Alive," says consumers need to have a family member or friend by the bedside at all times when a loved one is hospitalized, to make sure the process of care isn't fatal.

The guide, by Martine Ehrenclou, a writer and public relations/marketing executive, is published by Lemon Grove Press. Ehrenclou says such scrutiny is needed "to prevent medical errors, medication mistakes, fatal falls, the spread of hospital-acquired infectious diseases and more."

The book, based on 150 interviews with nurses, doctors, hospital staffers and family members, is full of pragmatic advice in short, specific sub-sections on topics like "Insist on Pain Management" or "Introduce Yourself to the Primary Nurse."
As an attorney I support all efforts to reduce or eliminate medical injuries due to the all too frequent errors at hospitals. as a husband I watched them mistakenly give my wife a drug that could have killed her. The young resident on the floor was oblivious to my wife's condition. I caught the error. Martine Ehrenclou has made a significant contribution to health care and her book will save lives. Thanks Martine!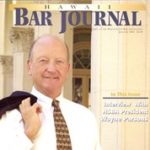 A resident of Honolulu, Hawaii, Wayne Parson is an Injury Attorney that has dedicate his life to improving the delivery of justice to the people of his community and throughout the United States. He is driven to make sure that the wrongful, careless or negligent behavior that caused his clients' injury or loss does not happen to others.