Immunomedics, a biopharmaceutical company focused on developing monoclonal antibodies to treat cancer and other serious diseases, today announced that its anti-carcinoembryonic antigen (CEA) antibody, labetuzumab, labeled with the radioisotope, iodine-131, was found to be safe and active when given in two doses to patients with colorectal cancer that has metastasized to the liver. Dr. Johannes Meller of the University of Gottingen, Germany, reported results from this study in an oral presentation at the 54th Annual Meeting of the Society of Nuclear Medicine (SNM) in Washington, DC.
Forty colorectal cancer patients with liver metastases have been enrolled in this Phase-II study. After surgery to remove liver metastases, patients were screened for cancer by PET and CT scans. At the time of reporting, 32 patients were evaluated. Sixteen were found to be negative for cancer (the adjuvant group) after surgery while the other 16 patients were found to have evidence of recurrent disease (the non-adjuvant group).
Six weeks after liver surgery, both groups of patients received an initial dose of 40 – 50 mCi/m2 of 131I-labetuzumab, followed by a second infusion three months later. At the time of reporting, 62.5% of patients (10/16) in the adjuvant group remained disease-free. For the non-adjuvant group, 25% of patients (4/16) reported no cancer relapse.
"These initial results suggested that re-treatment with 131I-labetuzumab is safe, feasible and well accepted, with transient myelosuppression the principal and only adverse effect," commented Dr. Johannes Meller, Director of Nuclear Medicine, University of Gottingen, Germany, and lead author of the study presented. "In 2008, we plan to initiate a multicenter, randomized trial evaluating the radiolabeled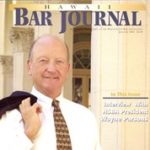 A resident of Honolulu, Hawaii, Wayne Parson is an Injury Attorney that has dedicate his life to improving the delivery of justice to the people of his community and throughout the United States. He is driven to make sure that the wrongful, careless or negligent behavior that caused his clients' injury or loss does not happen to others.