Placement of a pain pump at the site of a surgery (hip, shoulder, knee, etc.) has been shown by studies to cause serious cartilage damage in some patients. The medical term for such a pain pump is "intra-articular pain pump" and the cartilage damage is called Chondrolysis. The problem has been the subject of litigation and widely reported at leading legal/medical websites such as Pain Pumps and cartilege damage and leading lawfirms such as Beasley Allen.
The pain pump is designed to deliver medication directly to the surgical wound site or in close proximity to the nerves associated with the surgical area for pain management. The pain pump infuses the medication at an hourly flow rate or combination of an hourly flow rate and controlled large doses. The condition is referred to as PAGCL for "postarthroscopic glenohumeral chondrolysis":
The condition caused by directly injecting these medications into the joint is known as PAGCL or postarthroscopic glenohumeral chondrolysis. According to one study published in the October 2007 issue of The American Journal of Sports Medicine, nearly 63% of patients using these shoulder pain pumps are at risk of developing PAGCL. The study recommends that patients avoid using these pumps, especially those delivering Marcaine with epinephrine, until the safety of these pumps can be determined.

Read more: Risks of Shoulder Pain Pump Therapy: PAGCL Linked to Intra-articular Delivery of Medication – http://public-healthcare-issues.suite101.com/article.cfm/risks_of_shoulder_pain_pump_therapy#ixzz0BvIFm4T0
A recent study published by The American Journal of Sports Medicine identified intra-articular pain pumps (post surgery pain pumps) as the likely cause of a condition known as chondrolysis.
B. Hansen and colleagues presented a paper entitled "Post-arthroscopic Shoulder Chondrolysis With Associated Intra-articular Pain Pump Catheter Use." This group of investigators reviewed the charts of 152 patients who underwent 177 shoulder arthroscopies by the senior author between January 1, 2003 and December 31, 2005 for postarthroscopic chondrolysis. Demographic information, procedure, implant and suture type, thermal probe use, and intra-articular pain catheter use were evaluated. All cases who developed chondrolysis also underwent rheumatologic and infection work-ups. Twelve shoulders in 10 patients who underwent arthroscopic stabilization developed chondrolysis. Eighty-three percent of these required a subsequent procedure. All patients who developed chondrolysis had been treated postoperatively with an intra-articular pain pump catheter with bupivacaine 0.25% with epinephrine 1:200,000. Seven other patients treated with intra-articular pain pump catheters had not developed chondrolysis at the time of review. None of the other patients developed chondrolysis in this group. No other factors were found to be in common. All chondrolysis cases occurred after beginning the use of a larger pain pump, which infused this medication at 4.16 cc/hour over 2 or 3 days. Although the exact etiology and mechanism of chondrolysis are still unknown, the study authors believe that there is a significant and previously unrecognized risk associated with the use of intra-articular pain pump catheters and bupivacaine with epinephrine. One of the possible reasons is that the pH of bupivacaine with epinephrine is between 3.5 and 5.5 and that the low pH may play a role. The study authors conclude that intra-articular pain pump catheters should be used with caution until the safety of constantly infusing local anesthetics intra-articularly is better defined.

Hansen BP, Beck CL, Townsley RW. Post-arthroscopic shoulder chondrolysis with associated intra-articular pain pump catheter use. Program and abstracts of the American Academy of Orthopaedic Surgeons 2006 Annual Meeting; March 22-26, 2006; Chicago, Illinois. Paper 360.
Another possible cause is the use of Thermal Devices after surgery. This problem has been suspected for some time:
At the American Academy of Orthopaedic Surgeons 2006 Annual Meeting, March 22-26, Chicago, Illinois, M.W. Larsen, MD, and coworkers[1] presented a paper entitled "Severe Glenohumeral Chondrolysis Following Shoulder Arthroscopy Resulting in Arthroplasty." Between 2002 and 2004, 6 patients were referred to the orthopaedic department at Duke University Medical Center, Durham, North Carolina, for severe chondrolysis following shoulder arthroscopy performed at outside institutions. All of the previous cases were performed by experienced shoulder surgeons. The patients were between the ages of 15 and 32 years of age and had previously undergone either 1 or 2 arthroscopic shoulder procedures for labral pathology or instability. On the basis of the information gained from the operative reports or intraoperative photographs, 4 of the 6 patients had undergone thermal treatment of the shoulder. All presented to Duke with severe pain and loss of motion after the arthroscopic procedures. X-rays demonstrated concentric, global glenohumeral cartilage loss with bone on bone contact between the humeral head and glenoid. All patients failed treatment of activity modifications, anti-inflammatory medications, and physical therapy. Following discussion of treatment options, all patients requested arthroplasty. After surgical exposure demonstrated the absence of any cartilage within the glenohumeral joint space, 2 patients underwent hemiarthroplasty of the shoulder and 4 underwent a humeral head resurfacing. One of the patients with humeral head resurfacing also underwent an interpositional arthroplasty with an Achilles tendon allograft. The study authors concluded that severe glenohumeral chondrolysis can occur after shoulder arthroscopy and may be associated with use of thermal devices. However, some patients developed chondrolysis after minimal or no use of the thermal devices. Therefore, surgeons should be judicious in their use of thermal devices in the shoulder until the link between chondrolysis and shoulder arthroscopy has been better established. Also, the young age of all of these patients and those reported in the literature is cause for concern.
Anyone who has used a pain pump of either type to control pain following shoulder, knee, hip, ankle or back surgery should consult their doctor if they are experiencing any of the following symptoms:
continued pain
weakness in the shoulder
clicking, popping or grinding in the shoulder
decreased range of motion in the shoulder
If you have experience with one of these devices please let me know how your treatment went. We want to know the success stories as well as the problems. By sharing your story you will be helping others who are contemplating a surgery with a pain pump or thermal device. Also you will help others who are trying to choose the doctor and hopsital wher they will have their surgery performed. If you want an attorney to evaluate your injury from a pain pump, we can get you to an attorney in your region of the country through the national Injury Board network to which my firm and Beasley Allen belong.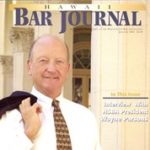 A resident of Honolulu, Hawaii, Wayne Parson is an Injury Attorney that has dedicate his life to improving the delivery of justice to the people of his community and throughout the United States. He is driven to make sure that the wrongful, careless or negligent behavior that caused his clients' injury or loss does not happen to others.