When I first learned of the DePuy ASR hip implant recall, I recognized it for what it was: an absolute calamity.
One in 8 of these devices would fail, according to the recall statement. Who would imagine such a faulty device being implanted in people's bodies? And so many people – 93,000! Of those, roughly 12,000 patients would need a second surgery to replace the implant.
But the news is getting worse – much, much worse.
Almost half of one version of the devices are failing after six years.
This is according to a report from two British orthopedists' groups. (Click here to read the Bloomberg news article.)
Let me give you a brief review of the DePuy recall.
DePuy Orthopaedics, Inc, a subsidiary of Johnson & Johnson, recalled two of its hip replacement systems on August 26, 2010. They are the ASR XL Acetabular System, which is a total hip replacement, and the ASR Hip Resurfacing System.
Only the ASR XL system was approved for use in the United States. The XL joints were implanted in 37,000 patients in the U.S. Another 5,000 were implanted in the United Kingdom.
The British Orthopedic Association and the British Hip Society said in March that data from four surgeons on the ASR XL Acetabular System show the rate of second operations, known as "revision surgery," is 49 percent after six years.
"It's probably the best indicator so far of what the failure rate is likely to be," said John Skinner, an orthopedic surgeon. He is chairman of the two groups' expert advisory group on metal-bearing hips.
The group said their data were "well researched and audited results" of the DePuy devices. The data also show that there is a 21 percent revision rate at 4 years. That rate at 4 years could rise to 35 percent if all the implants that are currently causing pain worsen and require revision, the groups' statement said.
And after 6 years – 49 percent.
In August, in its recall statement, DePuy quoted findings from the National Joint Registry of England and Wales, saying that 13 percent of the total hip replacements were failing after five years, and 12 percent of the resurfacing systems were failing.
From 1 in 8 patients to 1 in 2. That's more than 20 thousand people in the U.S. and U.K. alone.
At this point, I have to say: Who really knows just how bad this will get? Despite the apparently well-documented data, new research turns up worse statistics and scenarios, such as this case study about the occurrence of cobalt poisoning in hip implant patients.
In light of such developments, patients should consider DePuy statements regarding these recalls. Their recall notice stated, "DePuy intends to cover reasonable and customary costs of testing and treatment if you need services, including revision surgery if it is necessary, associated with the recall of ASR … DePuy will then reimburse you for your reasonable out-of-pocket expenses."
Frankly that is a disturbing statement, because it does not offer complete compensation. What about injuries such as the effect on overall physical health, pain and mental anguish, disfigurement or scarring, and future medical expenses? Why should DePuy decide what is "reasonable?"
Anyone who has had an ASR hip implant would do well to seek the counsel of an expert hip replacement attorney.
In other news:
The president of DePuy Orthopedics, David Floyd, has submitted his resignation. He was to leave at the end of March to "pursue other interests," a spokeswoman said, declining to be more specific. (Here is a link to the full report, also from Bloomberg news.)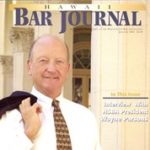 A resident of Honolulu, Hawaii, Wayne Parsons is an Injury Attorney that has dedicate his life to improving the delivery of justice to the people of his community and throughout the United States. He is driven to make sure that the wrongful, careless or negligent behavior that caused his clients' injury or loss does not happen to others.