Many hernia mesh products are manufactured and many have caused injury, and to know whether your hernia mesh products is a known culprit it's important to ascertain details regarding the product in question, its manufacturer and its implementation by the surgeon. For instance, did the surgery involve a large incision or a small incision. You don't need to figure all of this out, but you need to collect information so your Hawai'i lawyer can figure it out for you.
We will help you complete the following initial steps to find out if you have a winnable claim:
Contact the surgeon who performed the operation (NOTE: the claim is generally against the manufacturer of the mesh, not the surgeon who implanted it)
Obtain medical records from the hospital (you will need authorization pursuant to HIPPA)
Crosscheck device name with list of applicable manufacturers and products (see list below)
The products listed below have known adverse events and are the subject of damages lawsuits by injured patients.
ATRIUM MEDICAL
■ C -QUR Mesh
■ C -QUR TacShield
■ C -QUR V-Patch
■ C -QUR Edge
■ C -QUR Lite Mesh V-Patch
■ C -QUR Edge Mesh V-Patch
■ C -QUR V-Patch Mesh
■ C -QUR OVT Mesh
■ C -QUR RPM Mesh
■ C -QUR Mosaic
■ C -QUR FX
■ C -QUR CentriFX
COVIDIEN (Medtronic subsidiary)
■ Parietex Composite Mesh
■ Surgipro Mesh
■ Monofilament Mesh
■ Composite Mesh
■ Optimized Composite Mesh
■ ProGrip Self- Fixating Mesh
■ Parietex Plug and Patch System
■ Symbotex Composite Mesh
DAVOL (C.R. Bard subsidiary)
■ Composix Kugel Mesh
■ Composix E/X Mesh
■ Composix L/P Mesh
■ Perfix Plug
■ 3DMax
■ Sepramesh IP Composite
■ Ventralex Hernia Patch
■ Ventralex ST Hernia Patch
■ Ventrio Hernia Patch
■ Ventrio ST Hernia Patch
■ Visilex
■ Marlex
■ Spermatix
GORE
■ DualMesh
■ DualMesh Plus
ETHICON
(Johnson & Johnson subsidiary)
■ Physiomesh
■ Prolene Plug
■ Prolene PHS
■ Proceed Surgical Mesh
■ Prolene 3D Patch
■ Ultrapro Lightweight Mesh
Here are some articles on specific litigation already in progress by a leading hernia mesh litigator, Eric Chaffin: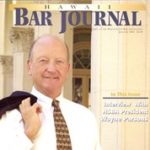 A resident of Honolulu, Hawaii, Wayne Parsons is an Injury Attorney that has dedicate his life to improving the delivery of justice to the people of his community and throughout the United States. He is driven to make sure that the wrongful, careless or negligent behavior that caused his clients' injury or loss does not happen to others.