If you are being treated for pelvic organ prolapse of stress incontinence, the FDA wants you to ask your doctor specific questions before allowing any surgery using a surgical mesh. There have been complications associated with the placement of mesh through an incision made in the wall of the vagina. The mesh devices are placed transvaginally resulting in frequent complications such as erosion through the vaginal epithelium.
The consequences can be serious and include erosion through the vagina, infection, pain, urinary problems and recurrence of the prolapse and/or incontinence. The pain can occur during sexual intercourse. Bowel, bladder and blood vessel perforation have occured during insertion. Vaginal scarring and mesh erosion have been noted to significantly lower quality of life.
The FDA notes that treatment includes further surgery, IV therapy, blood transfusions, and drainage of hematomas or abscesses.
Here are the questions the FDA wants a patient to ask their doctor before undergoing this procedure:
What are the pros and cons of using surgical mesh in my particular case? Can my repair be successfully performed without using mesh?
If a mesh is to be used, what's been your experience with implanting this particular product? What experience have your other patients had with this product?
What's been your experience in dealing with the complications that might occur?
What can I expect to feel after surgery and for how long?
Are there any specific side effects I should let you know about after the surgery?
What if the mesh doesn't correct my problem?
If I have a complication related to the mesh, can the mesh be removed and what could the consequences be?
If a mesh is to be used, is there patient information that comes with the product, and can I have a copy?
You can report problems to the FDA's MedWatch Adverse Event Reporting program:
The FDA has received over 1,000 complaints of adverse incidents from 9 surgical mesh manufacturers and that number is probably low because of a reluctance of manufacturers to report adverse events. The FDA has also published information on surgical mesh used in treatment of hernia.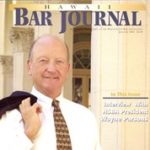 A resident of Honolulu, Hawaii, Wayne Parson is an Injury Attorney that has dedicate his life to improving the delivery of justice to the people of his community and throughout the United States. He is driven to make sure that the wrongful, careless or negligent behavior that caused his clients' injury or loss does not happen to others.