Hawai'i trial lawyers always work with a mainland law firm on pharmaceutical cases because mainland law firms have the resources and teams of experts necessary to successfully handle those cases. But not all mainland law firms are the same. And not all mainland law firms do a good job. For 35 years I have been deeply involved in the national scene of law firms that do these huge cases. In 1994 I worked with the Krupnick firm out of Florida in huge environmental claims for Hawaii farmers against DuPont. That law firm was fabulous and delivered justice to my clients. I participated in the cases and my Hawaii clients worked directly with my Honolulu office through the case. We got an outstanding result.
I am now working on cases where Hawaii residents have been injured by defective hernia mesh. On these cases I am working with great trail lawyer Eric Chaffin from New York City. Learn about the hernia mesh product defects a this website.
His firm is talented, committed, ethical and at the front of hernia mesh lawsuits in the US. That is why I chose to partner with them for my Hawaii cases. Check them out.
If you have been injured by hernia mesh, call me at 808-845-2211 and Eric and I can talk to you and answer your questions. Check us out before you decide. There is no charge for talking to us. My cell # is 808-753-0290. I have an office across from the Federal Courthouse and one in Kalihi.
Hire a local lawyer to represent you. "808" not "800"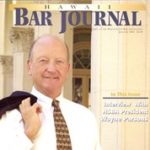 A resident of Honolulu, Hawaii, Wayne Parsons is an Injury Attorney that has dedicate his life to improving the delivery of justice to the people of his community and throughout the United States. He is driven to make sure that the wrongful, careless or negligent behavior that caused his clients' injury or loss does not happen to others.