The waves in Waikiki look white and fluffy and the warm air and water beckon the just arrived tourists. I surf. Its great fun. But beware. Those waves are powerful. The surfers riding them are skilled athletes. Also the Boards are heavy and if one hits you the injury may be serious or even fatal. News flash: South Shore waves keep lifeguards busy at beaches
Lifeguards were busier than usual yesterday with a South Shore swell that brought 8-foot waves.

At Waikiki Beach, lifeguards made eight rescues, 38 assists, and prevented 175 people from entering the surf, said Honolulu Emergency Services Department spokesman Bryan Cheplic. At Ala Moana Beach Park, lifeguards deterred 100 people from going into water and assisted five.

The National Weather Service said a high-surf advisory will remain in effect until noon today. Surf heights of 5 to 8 feet are expected through this morning, then dropping to 4 to 6 feet.

A high-surf advisory means beachgoers should stay out of the water and away from the shore break because of hazardous wave action and the potential for strong rip currents, the weather service said.
A major concern is currents or what some call rip tides. The waves push a lot of water up toward the beach and then it must find a way to go back out. Deeper troughs form in the sand underwater that allow a river of water to flow out to deep water.
http://www.youtube.com/watch?v=PodlRS-N-vE
I have been caught in one of those currents and if I hadn't been a good swimmer I might have become exhausted and drowned.
Scientific studies have cataloged surfer injuries in Acute injury and chronic disability resulting from surfboard riding:
646 surfers were enrolled (90.2% male, median age 27 years, median years of surfing 10). 145 surfers sustained 168 significant acute injuries in the preceding 12 months (0.26 injuries/surfer/year, 95% CI 0.22-0.30). Most were caused by striking a surfboard or another surfer (45.2%, 95% CI 37.6-53.1), "wiping out" (36.3%, 95% CI 29.1-44.1) or striking the seabed (17.9%, 95% CI 12.6-24.7). Injuries included lacerations (46.4%, 95% CI 38.8-54.3), sprains (28.6%, 95% CI 22.0-36.1), dislocations (10.7%, 95% CI 6.7-16.6) and fractures (8.9%, 95% CI 5.3-14.6). Body parts most frequently injured were the lower limb (45.8%, 95% CI 38.2-53.7) and the head/face (26.2%, 95% CI 19.9-33.6). Surfing injuries that were treated in Victorian emergency departments over a six year period revealed a similar pattern, although there was a greater proportion of head/face injuries (42.0%, 95% CI 36.0-48.1, p = 0.001). 20 surfers reported long-term effects from acute injuries, mainly unstable/stiff/painful joints. 136 surfers reported chronic health problems not related to acute injury including chronic/recurrent otitis externa and exostoses, muscle and joint pain/stiffness and pterygium. Significant injury while surfing is not uncommon. Although head injury accounts for a considerable proportion, very few surfers wear protective headgear. Greater use of protective headgear should be considered.
My tips to tourists planning to surf in Hawaii:
Protect yourself by looking for surf warnings in Hawaii.
Take a surf lesson;
Use the Buddy System
Watch out for shallow reefs
And you can read my earlier article on the subject: Visiting Hawaii – Water Safety Tips For Tourists To Avoid A Personal Injury And A Ruined Vacation
Nothing is more fun than riding a surfboard in Hawaii. Keep it fun and surf safely.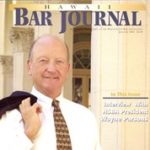 A resident of Honolulu, Hawaii, Wayne Parsons is an Injury Attorney that has dedicate his life to improving the delivery of justice to the people of his community and throughout the United States. He is driven to make sure that the wrongful, careless or negligent behavior that caused his clients' injury or loss does not happen to others.