Silvia Aloisi of the International Herald Tribune reports that
Italy's Prime Minister Silvio Berlusconi is pushing a law through parliament to force doctors to resume feeding a comatose woman in a right-to-die case that has plunged the country into a constitutional crisis.
Berlusconi wants to save Eluana Englaro from death. Englaro has been in a coma for 17 years and has not been fed for a few days since a high court ruled that she should be allowed to die.
Parliament — where Berlusconi has a large majority — could pass the law this week, reversing the court ruling and circumventing the head of state, who blocked Berlusconi's previous attempt to order the resumption of feeding by decree.
"I still believe that saving Eluana is possible," Maurizio Sacconi, Berlusconi's health minister, told Corriere della Sera newspaper on Sunday.
Englaro, 38, has been in a vegetative state since a car crash in 1992.
Englaro told her father when she was healthy before the car crash, that she did not wish to be kept alive artificially. He has fought a 10-year legal battle in this Catholic country to have her feeding tube disconnected.
The court ruling came in November and doctors have now followed the court order. Berlusconi, backed by the Vatican, issued an emergency decree on the same day stating that food and water cannot be suspended from patients who are not self-sufficient — the decree over-ruled by President Giorgio Napolitano, a former communist, who said vatican/Berlusconi decree was unconstitutional because it overruled top judges.
Undaunted Berlusconi said he "could not allow the 'killing' of Englaro", adding she could "in theory have a baby" and that not feeding her amounted to euthanasia, which is illegal in Italy. The Vatican, which remains highly influential in Italy, has openly sided with Berlusconi and criticized the president.
Cardinal Tarcisio Bertone, the pope's secretary of state, spoke about the case with Napolitano by phone, the Vatican said on Sunday, adding it welcomed the decision to put Berlusconi's draft law on a fast-track. Medical experts say it could take more than two weeks for Englaro's heart to stop, but that the suspension of food and water will have irreversible effects on her weakened body in a matter of days. Berlusconi is using Englaro to put more power in the executive branch while weakening the president and the courts.
"Berlusconi has chosen the Englaro case as the chance to alter in his favour the balance of power between his office and the presidency," said a Corriere della Sera editorial.

Berlusconi defended his stance on Sunday.

"I can guarantee on my honour and that of my ministers, that our decision was based on moral principles and there was never a plan to attack anybody," he said.
Englaro's father asked Berlusconi to visit his daughter to see for himself her condition.
This is the Terry Schiavo case all over again in Italy where the power of the church is overwhelming. What do you think about this situation?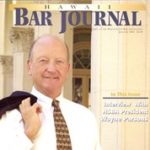 A resident of Honolulu, Hawaii, Wayne Parson is an Injury Attorney that has dedicate his life to improving the delivery of justice to the people of his community and throughout the United States. He is driven to make sure that the wrongful, careless or negligent behavior that caused his clients' injury or loss does not happen to others.