In the largest study of its kind, scientists in Australia are attempting to identify genetic causes of cerebral palsy. A spokesperson states that this "…. study will investigate a key issue behind cerebral palsy: whether genetic factors make women more vulnerable to environmental risks that affect the brain of their unborn child."
Do environmental factors, such as premature birth that affects the child's brain, combine with genetic factors to increase the chances of developing cerebral palsy. 10,000 mothers will participate in the study.
The goal is to develop gene therapy treatments for babies predisposed genetically to develop cerebral palsy.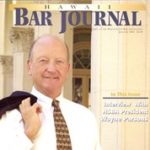 A resident of Honolulu, Hawaii, Wayne Parson is an Injury Attorney that has dedicate his life to improving the delivery of justice to the people of his community and throughout the United States. He is driven to make sure that the wrongful, careless or negligent behavior that caused his clients' injury or loss does not happen to others.