With yet another restaurant worker from Waikiki having been diagnosed with Hepatitis A the question is why is this still happening? The answer is that Hep A is being spread by human contact. The outbreak seems to have begun in June and July at Genki Sushi and the incubation period can be for up to 60 days.
Today is about 45 to 60 days from the Genki Sushi event. The new cases could be still be people who ate at Genki Sushi and got infected from the scallops. But most of those who ate at Genki have already gone to doctors and been diagnosed if they contracted Hep A at the restaurant. But what happens with a contagious disease like Hep A, that is spread by human contact, is that those initial victims have inadvertently spread the disease to others who then have a 15 to 60 day incubation period. That creates an expanding time period and the potential for more people to become infected. the total number of people infected from a single starting event can continue to rise. So far there are 271 confirmed Hawaiʻi cases according to the Department of health and that number will probably rise as it is spread from person to person by physical contact. Being aware of that risk can keep people for being infected.
Being tested for Hep A, and being inoculated, are the two safest things to do to protect yourself and your family. The risk of exposure is still there. My office has received calls from and is working with many local residents who are worried and wonder what to do. The simple answer is to get tested _ a simple blood test _ and try to avoid physical contact with anyone that has possibly come in contact with anyone from the initial outbreak. The scallops that caused the initial outbreak are now gone and we don't have to worry about getting Hep A from them. But the virus is loose in the community and still spreading.
The best place to get answers to specific questions is by calling your doctor, my office or going to the State of Hawaii Department of Health website.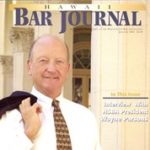 A resident of Honolulu, Hawaii, Wayne Parsons is an Injury Attorney that has dedicate his life to improving the delivery of justice to the people of his community and throughout the United States. He is driven to make sure that the wrongful, careless or negligent behavior that caused his clients' injury or loss does not happen to others.