Medication errors cause 7,000 deaths each year and the frightening truth is that 1 out of every 5 doses of medication given in hospitals is wrong according to the Academy of Managed Care Pharmacy's Control in Managed Care Pharmacy (Medication errors)
The annual cost of drug-related morbidity and mortality is nearly $177 billion in the United States and there is at least one death per day and 1.3 million people are injured each year due to medication errors according to the Food & Drug Administration (FDA).
Protect yourself. Check the label and ask questions. Even in the hospital ask to speak to a pharmacist. They know more than the nurses and M.D.'s about the drugs. The doctors and nurses are overworked and make many mistakes through oversight and poor communications among themselves and between shifts at the hospital.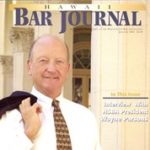 A resident of Honolulu, Hawaii, Wayne Parson is an Injury Attorney that has dedicate his life to improving the delivery of justice to the people of his community and throughout the United States. He is driven to make sure that the wrongful, careless or negligent behavior that caused his clients' injury or loss does not happen to others.