The Wall Street Journal (5/19, Johnson) reports, "The Justice Department and 16 states joined two whistleblower lawsuits alleging that Wyeth defrauded the government by offering discounts to hospitals on two of its drugs that it didn't offer to Medicaid." The suits allege "that Wyeth avoided paying hundreds of millions of dollars in rebates to state Medicaid programs for its Protonix Oral and Protonix IV acid-reflux drugs." According to the complaint, "from 2000 to 2006 Wyeth sold the two medicines to thousands of hospitals at a deep discount in a bundled package called the Protonix Performance Agreement."
The AP (5/19) reports, however, that "by law, manufacturers of brand-name drugs are required to offer the same rebates to state Medicaid programs that they provide to other customers." The government contends Wyeth's scheme "helped the company avoid paying hundreds of millions of dollars in rebates to Medicaid." Court documents stated that the company aimed to make "more money in the lucrative outpatient market" by bundling the treatments "in sales packages to hospitals."
But, for its part, the company stated that it "believes that its pricing calculations were correct and" it "intends to defend itself vigorously in these actions," Bloomberg News (5/19, Stern) reports.
Dow Jones Newswires (5/19, Kendall) notes that "the government is" now "seeking to recover monetary damages that are three times the amount of the alleged fraud, as well as civil penalties." Attorneys for the government claim "that the prices Wyeth quoted in its government reports on Protonix did not reflect the discounts given to hospitals." In fact, "hospitals who bought Protonix through the bundling program were entitled to up to a 94 percent discount off the list price of the oral version of the drug, and up to 80 percent off the list price of the intravenous version."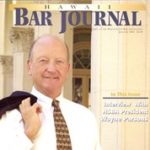 A resident of Honolulu, Hawaii, Wayne Parson is an Injury Attorney that has dedicate his life to improving the delivery of justice to the people of his community and throughout the United States. He is driven to make sure that the wrongful, careless or negligent behavior that caused his clients' injury or loss does not happen to others.