People afflicted with pancreatic cancer have a poor prognosis and oncologists do not agree on a standard of care regarding what treatment is best. I have previously reported on spectacular new research on pancreatic cancer vaccines being developed at top centers like Johns Hopkins University in Baltimore. New resaerch from Europe provides more information on what to do. Local oncologists are unlikely to be familiar with this resaerch so a patient must always educate themselves about treatments and use research centers like the University of Pittsburg, M.D. Anderson in Houston and Tampa Bay General Hospital in Florida as places to ask questions and get informed answers. An initial inquiry should always be to look at radioembolization with Y-90 microspheres at a top center like Wake Radiology in Cary, NC.
The new research in Sweden compared patients with who were able to have their pacreatic tumors removed surgically with a group of patients whose tumors were inoperable. The latter group received chemotherapy and radiation to their tumors and then in some cases had the tumor removed after it was reduced in size. This group had a pancreatic tumor with no metastasis ( non-metastatic unresectable adenocarcinoma pancreatic cancer – PAC).
The researchers concluded that"
"The median overall survival for the latter group was 29 months, which compared favourably with our control group of patients undergoing direct curative surgery for primarily resectable PAC (median OS: 16 months; RO-rate: 75%)."
The paper published in the journal Oncology concludes that downstaging a pancreatic tumor with chemo-radiation (RCT) before curative surgery produces the same survival rates as patients whose tumors are surgically removed at the outset and results in a less severe and dangerous surgery.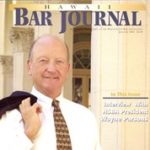 A resident of Honolulu, Hawaii, Wayne Parson is an Injury Attorney that has dedicate his life to improving the delivery of justice to the people of his community and throughout the United States. He is driven to make sure that the wrongful, careless or negligent behavior that caused his clients' injury or loss does not happen to others.