We are fortunate to have one of the top advocates for patients, Martine Ehrenclou, MA, share her thoughts on the Swine Flu pandemic that is threatening the world. Prevention is always the most important goal of every person. Martine Ehrenclou is a patient advocate and author of Critical Conditions: The Essential Hospital Guide To Get Your Loved One Out Alive
Martine Ehrenclou
With the growing numbers of Swine Flu (influenza A H1N1) cases in the United States, it would benefit everyone to implement a few simple prevention strategies and to prepare now. As of today, Centers for Disease Control and Prevention reports 109 cases in the United States and one death. The World Health Organization elevated their pandemic alert from stage 4 to stage 5 and reported in their statement that nine countries have reported 148 cases.
Since the Swine Flu is spreading from human to human, here are a few simple strategies that you can implement to help prevent contracting and spreading the disease.
Prevention
Wash your hands regularly. Wash with warm soapy water for 20 seconds.
Use antibacterial gel and keep it with you.
Cover your coughs and sneezes.
Avoid unnecessary travel to Mexico.
Avoid people who are sick.
Get enough sleep, eat well, drink fluids, and exercise regularly. This keeps your immune system bolstered.
Stay home if you are ill. Keep your child home from school if he or she is ill.
If you have children, you might consider sending them to school with antibacterial wipes and gel and ask them to wash their hands frequently.
Prepare Now
Why not prepare now, rather than later? An ounce of prevention, as they say. If there is a health crisis, why put off going to the pharmacy and supermarket to gather supplies? If you do, you could end up standing in long lines and the supplies you need may not be available at that time. This is simply about thinking ahead just in case.
Stock up on food such as canned goods and water.
Purchase surgical face masks.
Purchase antibacterial gel and wipes.
If you are about to run out of any medications you need, get them now. Possibly consider asking for that extra refill just in case.
Treatment
The two approved treatments for the Swine Flu are Tamiflu and Relenza.
Vaccines
There are no effective vaccines for the Swine Flu. It is not known whether current seasonal influenza vaccines can provide any protection.
Resources For Credible Information on the Swine Flu
1. Centers for Disease Control updates their website daily
2. World Health Organization. Go to their main website, or the WHO Swine Flu page.
Another good resource is WebMD/Health
Your local state health agency is also a good resource for local information and available news and services. For instance in Hawaii the Department of Health already has information on the Swine Flu situation in the Islands and helpful tips, as does the California Department of Public Health.
OTHER Articles on the developing story:
"Swine Flu In U.S. Now At 109" by Jane Akre 30 April 2009
"Drug Company Has Enough Tamiflu Anti-Flu Treatment Stored To Treat 5 Million H1N1 Influenza Patients" by Wayne Parsons 29 April 2009
"Swine Flu Crisis Involves Huge Health Controversy and Probably Another Cover-up" by Wayne Parsons 27 April 2009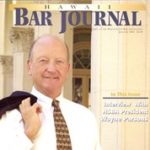 A resident of Honolulu, Hawaii, Wayne Parsons is an Injury Attorney that has dedicate his life to improving the delivery of justice to the people of his community and throughout the United States. He is driven to make sure that the wrongful, careless or negligent behavior that caused his clients' injury or loss does not happen to others.