Children whose mothers took antacid drugs during pregnancy were 1.5 times more likely to develop asthma than children whose mothers did not take the drugs, researchers from Children's Hospital Boston report.
Antacid drugs, including such proton pump inhibitors as Prilosec or Nexium and such histamine 2 receptor antagonists as Pepcid or Zantac, have been implicated before in adults who became allergic. Experiments in mice have also shown a tie between antacids and allergies.
Using large databases of births, medications and reason fore hoispital stays in Sweden, the researchers looked for a connection to asthma. A report on this study in Boston.com states:
After following children from 1995 through 2004, they found a significant increase in the odds of developing childhood allergies and asthma when mothers took antacids. This held true even when the researchers considered what kind of drug the women were taking, when they took it, and whether the women themselves had allergies.
BOTTOM LINE: Women who took antacids during pregnancy were more likely to have children who developed asthma.
CAUTIONS: The study did not take into account other factors, such as living conditions after the babies were born.
WHAT'S NEXT: Further studies in other groups of people are needed to confirm these results.
WHERE TO FIND IT: Clinical and Experimental Allergy, published online on Jan. 19 and in print in February.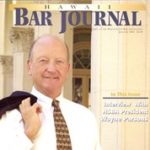 A resident of Honolulu, Hawaii, Wayne Parson is an Injury Attorney that has dedicate his life to improving the delivery of justice to the people of his community and throughout the United States. He is driven to make sure that the wrongful, careless or negligent behavior that caused his clients' injury or loss does not happen to others.