Swine Flu is back. Health officials at the Federal and State level are on alert for a new form of Swine Flu and expect to find more cases. The strain of swine flu that seems to be spreading directly among humans curiously includes genes from swine flu, avian flu and human flu viruses from North America, Europe and Asia according to the CDC's Nancy Cox. Symptoms include more than the usual flu- associated vomiting and diarrhea, coughing, fever, sore throat and muscle aches.
What to look for:
Physicians are advised to remain alert about the possibility of swine flu in patient presenting with flu symptoms anywhere in the country. The CDC recommends that any specimens from patients that do not test as influenza A, type H1N1, H3N2, or H5N1, be sent to the CDC Influenza Division, Virus Surveillance and Diagnostics Branch Laboratory.
Symptoms include more than the usual flu- associated vomiting and diarrhea, coughing, fever, sore throat and muscle aches.
Where is it happening now? San Diego County and Imperial County, California, and San Antonio, Texas.
http://www.youtube.com/watch?v=-WveRe3YZ2M
Right now people who had contact with seven California and Texas residents diagnosed with the illness are being checked. The CDC reports that 12 cases of swine flu in humans have been reported since the end of 2005. Now there are seven reported cases of swine flu since the April 21 special dispatch from the CDC. Everyone diagnosed with swine flu has recovered, with one person requiring hospitalization.
In a report entitled: "Swine Flu Likely Spreading Directly Among Humans" the history of this recent outbreak is detailed:
A ten-year-old boy and a nine-year-old girl were diagnosed with swine flu in Southern California, leading scientists to wonder if swine flu is spreading directly among humans. Neither child had reported contact with swine.

The US Centers for Disease Control and Prevention (CDC) reported the two cases of swine flu April 21 in a dispatch of the Morbidity and Mortality Weekly Report (MMWR) online. In both cases, DNA segments were noted, not normally found in the influenza virus. According to the CDC report, regular flu vaccine is unlikely to provide protection. The virus was resistant to amantadine and rimantadine. CDC spokesperson Tom Skinner says it is not known if the type of swine flu found in the children is treatable with the antiviral medications Tamiflu and Relenza.

The ten-year-old boy diagnosed with swine flu traveled by air from San Diego to Dallas while ill with flu-like symptoms, and recovered without incident within one week. He tested positive for influenza A virus, but negative for human subtypes of influenza H1N1, H3N2, and H5N1. The CDC determined that the child had swine flu.

The second child, a nine-year-old girl, was also diagnosed with swine flu and recovered with antibiotic treatment and antihistamines. The child had symptoms of cough and fever. Neither child had severe symptoms.
The only states affected so far are Texas and California but health officials warn that they expect it to spread to other states. The New York Times reports this morning that:
MARC LACEY and DONALD G. McNEIL Jr.

Mexican officials, scrambling to control a swine flu outbreak that has killed at least 16 people and possibly dozens more in recent weeks, shuttered schools from kindergarten to university for millions of young people in and around the capital on Friday and urged people with flu symptoms to stay home from work.

Dario Lopez-Mills/Associated Press

People wearing surgical masks at the General Hospital in Mexico City on Friday.

"We're dealing with a new flu virus that constitutes a respiratory epidemic that so far is controllable," Health Minister Jose Angel Cordova told reporters late Thursday, after huddling with President Felipe Calderón and other top officials. He said the virus had mutated from pigs and had at some point been transmitted to humans.

Mexico's flu season is usually over by now, but health officials have noticed a significant spike in flu cases. The World Health Organization reported about 800 cases of flu-like symptoms in Mexico in recent weeks, most of them among healthy young adults, with 57 deaths in Mexico City and 3 in the central part of the country. Mexican officials confirmed 16 deaths from swine flu, and said another 45 were under investigation.
In Hawaii KITV News has reported on the national story but so far nothing has occurred in Hawaii to evidence that it is here. With our tourism from around the world Hawaii is much more vulnerable to any disease that spreads between humans. Take alcohol hand wipes with you wherever you go and immediately report flu like symptoms to a doctor. Swine Flu can kill and the power of this hybrid strain is unknown at this time.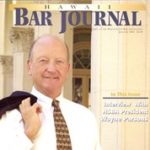 A resident of Honolulu, Hawaii, Wayne Parson is an Injury Attorney that has dedicate his life to improving the delivery of justice to the people of his community and throughout the United States. He is driven to make sure that the wrongful, careless or negligent behavior that caused his clients' injury or loss does not happen to others.