Medtronic manufactures an interesting new medical product called INFUSE used in spinal fusion procedures. For any doctor using INFUSE, or patient having the product used in their spinal fusion, the first question is "how safe is this product?" The story in MedPage Today: Spine Journal Takes Aim At Infuse Research raises serious questions about the FDA approval process and the honesty of medical literature publications. The medical journal Spine has an entire issue devoted to problems with medical publication ethics and accuracy. Since doctors and patients rely of the science reported in medical publications, and since health and life & death are at stake, the issue of truthfulness and credibility is of the highest importance to all people.
People often think of medical injuries and conclude that it is no one's fault when a medical procedure _ say a spinal fusion surgery _ goes bad. The issue really is whether the injury, the bad result, was avoidable? Did the doctor make a mistake or was this just a risky procedure? Well, in thy is story the doctors are using a material approved by the FDA and a product that the manufacturer sent to market with scientific studies validating its safety. But now we learn that the studies may have been biased, that the medical journals not alert at the wheel and the FDA broken. Tell us what you think after reading this story.
According to a report in Search Media, a professional medical search resource:
Inconsistencies between adverse events reported for the bone growth-promoting spinal fusion product INFUSE in medical studies sponsored by the manufacturer, Medtronic, and those reported to the FDA. The risk of complications with recombinant human bone morphogenetic protein-2 (rhBMP-2) in INFUSE is between 10 and 50 times that reported in the medical literature, according to a news report about the reviews. An editorial in Spine reportedly calls current publication practices about new medical technologies a "broken system."
Doctors who used INFUSE were reporting problems with the product and that got the editors of Spine interested and what they concluded was that the medical publishers and the FDA have a broken system of accurately informing doctors about the risks associated with this product. And if the system is broken and cannot be trusted for one product or drug, it cannot be trusted for any drug or product.
The medical news website MedPage Today and the Milwaukee Journal Sentinel, Spinal Fusion Device: A Bone of Contention for FDA , Aug 29, 2010, have been independently tracking down this story for two years. Researchers in Australia and the Netherlands, are comparing INFUSE with Apatech's silicone-based Actifuse ABX. Actifuse ABX Versus INFUSE in Posterolateral Instrumented Lumbar Fusion (PLIF) With Interbody Fusion (APPRAISET1), Jun 21, 2011.
The Milwaukee Journal Sentinel has been following the story
Only a few months into one of the first clinical trials of the Medtronic product known as Infuse, CT scans showed unwanted bone had formed in the spinal canal of 70% of the patients. The clinical trial, intended to include hundreds of people with degenerative disc disease, was halted after only 34 patients received Infuse implants.

In 2004, a paper written about the trial by doctors with financial ties to Medtronic maintained that patients weren't harmed by Infuse. The paper downplayed the bone growth, known as ectopic bone, saying that while it showed up on CT scans, patients did not suffer ill effects.

But David Malone, a Tulsa surgeon involved in the clinical trial, told the Journal Sentinel that two of his patients had to undergo additional surgery because the bone overgrowth was painfully impinging on nerve roots. One of the patients, a man who was in his 50s at the time, needed three operations – one for the implant, a second to remove the unwanted bone formation, and then a third when the additional bone grew back yet again, Malone said.

"It was a pretty amazing biological response," Malone said in an interview. "It grew back even larger than the first time. It got to the point that secretaries in our clinic could look at X-rays and tell who got the BMP (Infuse) and who did not. You could see that much bone growth."
Can you imagine having this happen after going through a spinal fusion where the patient is always facing major pain and disability and hoping for relief? Medtronic is now facing Congressional inquiry. Hopefully Congress will see that problems involving injuries to patients trump the efforts of the insurance and pharmaceutical industry to shut down claims by injured patients through tort reform. The only thing that makes Big Pharma accountable are claims that hit the corporate pocket book.
And it gets worse. Doctors who wrote scientific papers that were published in medical journals, received money from the manufacturer to write the article saying INFUSE was safe:
Earlier this month, a U.S. Senate committee launched an investigation into reports that doctors with financial ties to Medtronic were aware of serious complications with Infuse yet failed to reveal those problems in medical journal articles.

That follows a report last month by researchers at Stanford University that found strong evidence Infuse was linked to a complication that causes sterility in men. That crucial information was not revealed in medical journal articles written by doctors with financial ties to Medtronic.

The doctors who wrote the 2004 paper would go on to receive millions of dollars in royalties and other payments from Medtronic.

"This is very troubling," said Richard Deyo, a physician and professor with the Oregon Health and Science University who has done research on spinal fusion. "If we can't trust the scientific medical literature to be accurate, we can't provide the best patient care."
Another story in the Milwaukee Journal Sentinel"Experts repudiate Medtronic's research -Medical journal devotes entire issue to exposé By John Fauber, from June 28, 2011, further exposes the inaccurate medical studies by Medtronic and the shocking statistics on harm to patients.
And by the way, all of these injuries, often requiring hundreds of thousands of dollars of corrective medical treatment, adds to the federal deficit because many times these procedures are covered by Medicare. Shouldn't Medtronic pay? This is an issue that should be supported by the Tea Party and Ron Paul and other conservative voices who believe in accountability.
I am sure that the excellent conservative authority The 7th Amendment Advocate, Andrew Cochran would applaud efforts to hold a manufacturer responsible to pay for medical care required because of defective products.
This is why there is no place for tort reform in health care reform and balancing the budget, When a lawsuit is filed against Medtronic and money is received by the patient, the attorney for the injured patient reimburses the federal government for the medical bills paid by taxpayer money. In essence _ in reality _ trial attorneys work to collect payments from wrongdoers like drug manufacturers who injure patients, and repay it to to reduce the federal deficit. No other part of our government of private business community does that service.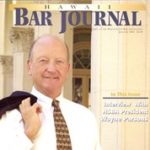 A resident of Honolulu, Hawaii, Wayne Parson is an Injury Attorney that has dedicate his life to improving the delivery of justice to the people of his community and throughout the United States. He is driven to make sure that the wrongful, careless or negligent behavior that caused his clients' injury or loss does not happen to others.