The Wall Street Journal (5/20, Rockoff) reports, "Plaintiffs' lawyers in lawsuits against AstraZeneca PLC plan to…release documents they say show executives at the drugmaker discussed promoting the antipsychotic drug Seroquel for unapproved uses in children and the elderly." AstraZeneca produced "the documents…during pretrial proceedings in thousands of lawsuits against the company that have been consolidated in US District Court." Currently, "there is no evidence" that AstraZeneca "actually marketed Seroquel for off-label purposes, and" the company "denies even discussing doing so." But, the documents cite "plans to 'broaden Seroquel use on and off-label,' including among adolescents and patients with Parkinson's and Alzheimer's disease, at medical meetings, in sales calls, and with patient-advocacy groups."
Bloomberg News (5/20, Fisk, Feeley) reports that for its part, AstraZeneca claims that the "documents do not advocate the inappropriate promotion of Seroquel." But, the documents include a paper that highlights "the drug's performance in clinical tests on bipolar patients," aimed at continuing "to encourage off-label use of Seroquel for the treatment of bipolar disorders through publications presented at major congresses." The documents also include "marketing advice from the drug's brand manager in 2002" that "advised…to 'grease the skids for dementia' and market the antipsychotic Seroquel for the elderly." The AP (5/20) also covers the story.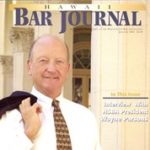 A resident of Honolulu, Hawaii, Wayne Parson is an Injury Attorney that has dedicate his life to improving the delivery of justice to the people of his community and throughout the United States. He is driven to make sure that the wrongful, careless or negligent behavior that caused his clients' injury or loss does not happen to others.