New hope for cures of pancreatic cancer and cholangiocarcinoma are on the horizon. New vaccines offer great promise.
Pancreatic cancer along with other adenocarcinomas in the biliary system (cholangiocarcinoma, gallbladder cancer, Klatskin tumors) are often said to be incurable. Patients with these tumors will be told by the vast majority of medical oncologists that nothing can be done and that they should go home and try to enjoy the few months that they have to live as best they can. Treatment options are usulaly limited becuaes the tumors are often described as inoperable or unresectable in medical-speak.
Dr. Daniel Leheru at the Sidney Kimmel cancer center at Johns Hopkins University Medical School creates a vaccine from the pancreatic cancer cells in the patient's tumor:
"This cancer vaccine, unlike vaccines for childhood infections, is a vaccine used to treat existing disease. Pancreatic cancer must already have been diagnosed for this vaccine to work. The vaccination causes an immune response that targets the pancreatic cancer. We can think of this as a battle between the immune system and the pancreatic cancer."

Johns Hopkins Medical School
A peptide vaccine, GV1001, using another method of action targeting a response from the telomerase enzyme, was invented in Norway in 2000 and is currently being researched at various centers around the world including Tampa General Hopsital under the guideance of one of the top surgeons for difficult pancreatic and liver surgery Dr. Alexander Rosemurgy and his team. The study was ended when GV1001 demonstrted no survival benefit. Initial results with GV1001 were promising but this demonstrates that effective vaccine treatments for cancer are elusive.
In many areas of cancer the idea of training the patient's own immune system to attack the cancer is gaining support as the ultimate way to treat – and to cure – cancer. The immune system could kill cancer cells but it is confused because the cancer cells have the patient's DNA and RNA and the immune system does not kill the cells of the person, only foreign invaders.
Research is going on around vthe world at the top cancer centers in the field of cancer immunology. At M.D. Anderson cancer Center in Houston Texas an institute dedicated to this effort was created in June 2002. The Center for Cancer Immunology Research is focusing on Leukemia, colon, breast, prostate and myeloma cancers. Because the immune system has a memory, not only would a vaccine kill the existing cancer in a patient's body but it will teach the immune systen to kill any future re-occurrence.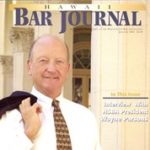 A resident of Honolulu, Hawaii, Wayne Parson is an Injury Attorney that has dedicate his life to improving the delivery of justice to the people of his community and throughout the United States. He is driven to make sure that the wrongful, careless or negligent behavior that caused his clients' injury or loss does not happen to others.