I am now representing several Hawai'i residents who have suffered serious liver problems after using the diet supplement OxyElite Pro. Thad Estrada is one such client and he is sharing his story with island residents who may be affected. Yesterday he was in the news telling the story of his harrowing experience to Nana Ohkawa of KITV News:
The liver problems include diagnosis of acute liver failure or drug induced hapatitis, resulting from the use of OxyElite Pro. The Mayo Clinic explains what acute liver failure means:
Acute liver failure occurs when your liver rapidly loses its ability to function. More commonly, liver failure develops slowly over the course of years. But in acute liver failure, liver failure develops in a matter of days.

Acute liver failure can cause many complications, including excessive bleeding and increasing pressure in the brain. Another term for acute liver failure is fulminant hepatic failure.

Acute liver failure is a medical emergency that requires hospitalization. Some causes of acute liver failure can be reversed with treatment. But in other situations, a liver transplant may be the only cure for acute liver failure.
I want to share what we have learned and what we know with the Hawai'i community at large so that those who have used OxyElite Pro and are worried about their health, can understand what to look for and be better able to prevent serious consequences. Many rumors are circulating. The most important "To Do" item for those who have used OxyElite Pro is:
If you are experiencing any unusual symptoms go to your doctor or an Emergency Room and tell them that you were using OxyElite Pro!
A simple blood test will usually determine if someone has a liver problem.
For Thad Estrada and my other clients, I have assembled a team that is experienced in the area of diet supplement illnesses and litigation. I am working with the law firm of Andrews & Thorton in Irvine, California. They have worked for years in litigation across the country against the diet supplement industry and are also experienced in the illnesses and injuries that their clients have suffered suffered from the use of defective diet supplements. As a trial lawyer in Hawai'i since 1977 I have an understanding of Hawai'i culture and Hawai'i courts. I want to make this knowledge and experience available to anyone in Hawaii who thinks they may have suffered a liver problem from OxyElite Pro. I have extensive personal experience with liver problems that lead to liver transplants and have access to top national medical experts in the liver transplant field. The first priority is to help clients get well and survive the ordeal.
A good starting point to understand the big picture of OxyElite Pro is at the FDA website: FDA Investigates Acute Hepatitis Illnesses Potentially Linked to Products Labeled OxyElite Pro posted on October 11, 2013.  It is important that those who think they may be having an adverse reaction to OxyElite Pro, report the adverse incident to the FDA and the Hawai'i Department of Health:
RECOMMENDATION: The FDA advises consumers to stop using any dietary supplement product labeled as OxyElite Pro while the investigation continues. Consumers who believe they have been harmed by using a dietary supplement should contact their health care practitioner.

Healthcare professionals and patients are encouraged to report adverse events or side effects related to the use of these products to the FDA's MedWatch Safety Information and Adverse Event Reporting Program:

Complete and submit the report Online: www.fda.gov/MedWatch/report.htm1
Download form2 or call 1-800-332-1088 to request a reporting form, then complete and return to the address on the pre-addressed form, or submit by fax to 1-800-FDA-0178
My office is currently helping those who are affected. I can be reached at 808-753-0290 or through my website: www.wayneparsons.com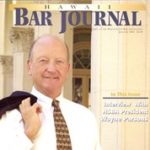 A resident of Honolulu, Hawaii, Wayne Parsons is an Injury Attorney that has dedicate his life to improving the delivery of justice to the people of his community and throughout the United States. He is driven to make sure that the wrongful, careless or negligent behavior that caused his clients' injury or loss does not happen to others.