My mother and my sister both died from ovarian cancer. This subject matters to me. I have been on the long, scary journey with them that many families are going through today. Those journeys ended sadly for my family. I used to say that "hope dies last" and so I write this article to give hope to women who are living today with ovarian or primary peritoneal cancer.
According to a story in the respected online medical reporting service Medpage Today, the FDA announced that rucaparib (trade name Rubraca) has been placed on an accelerated approval cycle to aid women with ovarian cancer. It is the second in the line of three new treatments for women suffering from ovarian cancer. Olaparib was the first and Niraparib is in line as the third. Olaparib was developed by KuDOS Pharmaceuticals and later by AstraZeneca.  Clovis Oncology in Boulder CO is the developer for rucaparib. Niraparib is being developed by Tesoro. Send their scientists a wish for good luck or a prayer. They are on to something. Their work is backing ovarian cancer into a corner.
The new drugs are what is known as PARP-inhibitors.
The recent spate of news stories about the connection between baby powder which contains talc and ovarian cancer has led to new awareness in the public about this disease. Women with ovarian cancer have historically had a 5 year life expectancy with standard chemotherapy if the initial surgery and treatment does not eliminate the cancer. Now new treatments are showing promise to greatly extend life. Rucaparib and Niriparib are such new treatments.
The news out of the FDA is encouraging as reported in Medpage Today:
The FDA today granted accelerated approval to the PARP inhibitor rucaparib (Rubraca) for previously treated, BRCA – mutant ovarian cancer.

The agency stipulated that the approval applies to women whose disease has relapsed or progressed after at least two prior chemotherapy regimens. Additionally, the cancer's BRCA status must be confirmed by a companion diagnostic test that the FDA approved at the same time.
The FDA action was in response to impressive test results:
Rucaparib received accelerated approval on the basis data from two single-arm clinical trials involving a total of 106 patients with advanced, previously treated, BRCA -mutant ovarian cancer. BRCA -mutant status was confirmed in 96% of cases by means of the companion diagnostic test, FoundationFocus CDxBRCA, a next- generation sequencing assay.

The results showed that 54% of patients attained a complete or partial response to rucaparib, and the responses persisted for a median duration of 9.2 months.
Although 9.2 months as the time for the cancer to return may seem small in the overall picture, it shows a dramatic ray of hope that a more effective strategy is arriving for women whose cancer is not responding to any of the standard treatments. Niraparib, the third Parp-inhibitor in the pipeline has shown an improved time to progression of 15.1  months and does not require a BRCA mutation:
Rucaparib is the second PARP inhibitor approved in the United States, following olaparib (Lynparza), which received FDA approval in 2014 for BRCA -mutant ovarian cancer. The two agents could soon be joined by a third member of the PARP inhibitor class, niraparib. As reported at the European Society for Medical Oncology meeting, a placebo-controlled trial of niraparib demonstrated a 15.5-month improvement in progression-free survival in patients with recurrent, platinum-sensitive ovarian cancer, irrespective of BRCA status.
Women whose ovarian cancer is not BRCA positive may now be eligible for this PARP inhibitor treatment according to Ursula A. Matulonis. writing in CURE: PARP Inhibitor's Approval Could Expand to Include Ovarian Cancer Patients Without BRCA Mutation. She writes that "Phase 3 studies are giving investigators hope that Lynparza (olaparib) will gain FDA approval for the treatment of ovarian cancer". 
Hope abounds in cancer treatment centers because of these new discoveries. Women with ovarian cancer should take this information to their oncologists and ask them to look into whether they might qualify. Using these drugs earlier in treatment is being considered by top researchers. It is never too early to start asking these questions even for a woman who is undergoing her first phase of standard chemotherapy.
Congratulations to the scientists for these promising new drugs. Keep up the great work!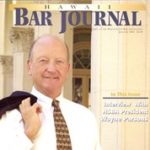 A resident of Honolulu, Hawaii, Wayne Parsons is an Injury Attorney that has dedicate his life to improving the delivery of justice to the people of his community and throughout the United States. He is driven to make sure that the wrongful, careless or negligent behavior that caused his clients' injury or loss does not happen to others.