We all know that making an error in the medication a patient takes can be serious. The National Coordinating Council for Medication Error Reporting and Prevention (NCC MERP) is an organization that attempts to warn patients about these risks.
The NCC MERP defines a medication error as "any preventable event that may cause or lead to inappropriate medication use or patient harm while the medication is in the control of the health care professional, patient, or consumer…related to professional practice, health care products, procedures, and systems, including prescribing; order communication; product labeling, packaging, and nomenclature; compounding; dispensing; distribution; administration; education; monitoring; and use." The NCC MERP estimates that 1.3 million Americans were injured by medication errors in 2006.
According to MedicineNet the FDA and other independent organizations are consumer watchdogs for problems with drug errors:
The U.S. Food and Drug Administration (FDA) currently reviews medication error reports that come from drug manufacturers and through MedWatch, the agency's safety information and adverse event reporting program. The agency also receives reports about medication errors from the Institute for Safe Medication Practices (ISMP) and the U.S. Pharmacopeia.
You can report drug errors and you can also educate yourself about what to do to protect yourself, your family and your friends.
The FDA studied reports of fatal medication errors for the years 1993 and 1998 and concluded that the most common form of error leading to death was improper dose (41% of fatal errors). The study also found that 16% of the fatal errors involved taking the wrong drug and 16% of the deaths were due to the wrong route of administration. Approximately half of the deaths occurred in people over 60. Older people tend to take more medications, thus increasing the risk of error.
The most common drugs that are involved in fatal errors. In 2006 here is the Top 10 List from MedicineNet:
Top 10 Drugs: The Most Common Medication Errors Related Articles
What can you do? Ask the pharmacist is by far the best source of information. They usually know a lot more about the medications being taken than the doctors or nurses. Secondly, read the bottle and also read the label. Check the dose on the bottle! Use the buddy system. Ask a friend or family member to double-check what you are taking. Don't drink alcohol and take ibuprofen (acetamenophen)! acetamenophen can cause liver failure and death.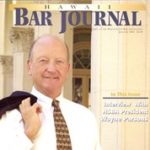 A resident of Honolulu, Hawaii, Wayne Parson is an Injury Attorney that has dedicate his life to improving the delivery of justice to the people of his community and throughout the United States. He is driven to make sure that the wrongful, careless or negligent behavior that caused his clients' injury or loss does not happen to others.