Michael Monheit is a Pennsylvania lawyer and an authority on dangerous and defective drugs. His article in the Legal Examiner, Ohio Family Claims Fatal Heart Defect Caused By Zofran, on June 12, 2015, reports on allegations being leveled against the anti nausea drug Zofran. The drug was created for use by cancer patients to ward off the devastating side effects of chemotherapy. Over time the drug was prescribed "off-label" for pregnant women. "Off-label" means that the drug was not tested in the FDA approval process for use by pregnant women for the effects of morning sickness. Morning sickness is not an approved use on the drug label. But doctors started prescribing Zofran to their pregnant patients for nausea and the drug company GlaxoSmithKline promoted it as safe for use by pregnant women. Apparently the drug is effective in reducing nausea. But what about its effect on a developing fetus?
The lawsuit filed in the US District Court for the Northern District of Ohio, Western Division (citation no. 3:15-cv-1166, see documents at ZofranLegal.com) alleges that the the mother was prescribed Zofran for morning sickness during the pregnancy and that the child's heart rate began to slow down a few days before delivery. Immediately after delivery on March 17, 2006 the child was diagnosed with a right ventrical heart defect, placed in the ICU, continued to fail and died on March 20, 2006 three days later according to the court documents.
The lawsuit filed alleges that GlaxoSmithKline encouraged doctors to prescribe Zofran for morning sickness in pregnant women despite reports of birth defects and that by 2000:
dozens of physician reports began to show a high rate of teratogenicity [fetal development injury], with Zofran use being associated with congenital heart defects, kidney malformations, and cleft palate and other facial defects. Furthermore, data were showing intrauterine deaths, still births, deaths shortly after births, and serious congenital defects in children who survived.
Zofran was widely used in Hawai'i by pregnant women seeking relief from morning sickness.
The Ohio lawsuit alleges that in 2004  a study commissioned by GlaxoSmithKline (the Einarson Study) documented that "twice the rate of 'Major malformation' (3.5% as opposed to 1.8%)" in children whose mothers took Zofran. And as Michael Monheit writes in his article there were danger signs in the study that added to the doctor reports noted earlier of birth defects:
In their complaint, the family says that the Einarson study's authors "could not call [the doubling in major malformations] statistically significant because of the small sample size of only 176." Even so, plaintiffs consider the study's results a "danger sign[…]," one that they claim was ignored by GlaxoSmithKline. They say that the company did not "commission a larger study" to further investigate the Einarson study's results.
Was GlaxoSmithKline playing the odds with the pregant women and their families as they continued to defend their product and market it "off-label" as safe? In the book "Merchants of Doubt" the authors describe the use of hired-gun scientists and junk science by huge corporations to mislead the public. They were focusing on the envirnoment and things like tobacco,. But was that what happened with Zofran? The well respected consumer organization Public Citizen alerts the public to what pills should be avoided in "Worst Pills – Best Pills". In a recent article Worst Pills newsletter from March 2014, Dr. Sidney Wolfe writes about GlaxoSmithKline's history of putting profits ahead of patient safety: WorstPills.org – Newsletter Article
In 2003, GSK paid $87million to the US federal government and states to settle allegations that the company violated the False Claims Act (submitting false claims to the government)—for underpaying rebates, effectively overcharging a government program (Medicaid), and signed a CIA, lasting until 2008, to "ensure that GSK will accurately report its 'best price' information to the government in the future."[4]In 2005, slightly more than two years later, GSK paid an additional $150 million, again to resolve allegations that it violated the False Claims Act "through fraudulent drug pricing and marketing of two antiemetic drugs, ZOFRAN [ondansetron] and KYTRIL [granisetron]," and signed an amended CIA, extending until 2010.[5]

Then in 2010, a GSK subsidiary paid $150 million in criminal penalties, and GSK agreed to pay $600 million to resolve civil allegations, again involving alleged violations of the False Claims Act related to selling drugs that were adulterated. The government stated such "adulterated drugs undermine the integrity of the US Food and Drug Administration's approval process, can introduce substandard or ineffective drugs on to the market and, in the worst cases, can potentially put patients' health at risk."[6] It is not clear why, despite continuation of illegal activity while under a previous CIA, there was no new or amended CIA from 2010 until 2015.

However in 2012, GSK paid the government $3 billion, in criminal penalties and to resolve allegations of civil violations, described by the government as the "Largest health care fraud settlement in US history."[7] Again, for at least the fourth time including 2003, there were also allegations of False Claims Act violations, amounting to $2 billion to resolve civil liability for illegal off label promotion of several drugs, including allegations that "GSK paid kickbacks to health care professionals to induce them to promote and prescribe these [and other] drugs."
The 2012 lawsuit against GlaxoSmithKline by the 
US Department of Justice
 led to the above referenced settlement agreement which resolved claims that GlaxoSmithKline promoted Zofran for "off-label" use during pregnancy.
But there is more. Researchers from Harvard University and Boston University in what is known as the
Anderka Study
 concluded that the babies of women who took products containing the active ingredient in Zofran were 2.37 times more likely to be born with cleft palate.
And if that isn't enough, one of the allegations in the Ohio lawsuit is that a 2014 Swedish study of hundreds of thousands of birth records demonstrated that use of Zofran during pregnancy is associated with more than a 60% increase in the rate of congenital heart defects, and a two-fold increase for cardiac
septal defects
in newborns.
GlaxoSmithKline has consistently denied any defect in Zofran and has vigorously fought allegations such as those noted in the latest lawsuit in Ohio over the death of a baby.
Law involves rules. When should a drug company voluntarily protect the public by removing a prescription drug from the market? Was it a violation of the rules to keep promoting it as safe in light of the reports of injury and death to children? Short of taking it off the market when should a drug company inform the doctors that it markets its products to that birth injuries and deaths to children may be associated with their product? The "rules" that apply involve the concepts of "negligence" and "duty". The law imposes a duty on all individuals and corporations and even on the government to act reasonably and to comply with these rules. As I wrote on my website about
negligence and duty
:
"A concept used in tort law to indicate the standard of care or the legal duty one owes to others. Negligence, in the context of due care, is the failure to use that degree of care which a person of ordinary prudence and reason [the reasonable man] would exercise under the same circumstances. See 198 S.E. 2d 526, 529. Also, the "[f]ailure to exercise due care is the failure to perform some specific duty required by law." 153 S.E. 2d 356, 359. It "means care which is reasonably commensurate with a known danger and the seriousness of the consequences which are liable to follow its omission. . . . Due care may be either ordinary care or a high degree of care, according to the circumstances of the particular case." 438 P. 2d 477, 482."

"The duty not to harm others through negligence. The duty to follow the rules and to be careful. The legal standard for due care is to do what a reasonable person would do in the particular situation, or to refrain from doing that which a reasonable person would not do in that situation."

"Ordinary, prudent person who normally exercises due care while avoiding extremes of both audacity and caution. Used as a test of liability in cases of negligence, this standard is not applied uniformly on all persons because varying degrees of reasonableness may be expected from a minor (infant), an adult, an unskilled person, or a professional such as a doctor. See also prudent man rule."

"The concept is really very simple and common sense, and it applies to all of us in our daily lives, and it applies to doctors and hospitals. They have to conduct themselves in a reasonable and careful manner."
What is reasonable when it comes to the drug Zofran? Should it have been removed from the market by the corporation that promoted and profited from its sale? Should the manufacturer of such a drug do a better job of warning women and their doctors about the reports of injury and death? Was GlaxoSmithKline playing the odds? If so, is that acceptable given the risks? What should the rules be about prescription drugs? I am interested in what Hawai'i residents think about the subject.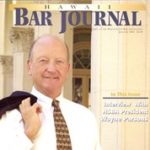 A resident of Honolulu, Hawaii, Wayne Parsons is an Injury Attorney that has dedicate his life to improving the delivery of justice to the people of his community and throughout the United States. He is driven to make sure that the wrongful, careless or negligent behavior that caused his clients' injury or loss does not happen to others.